TIRE TRACKER: BARBER
Firestone is supplying nearly 5,000 race tires for the 106th Running of the Indianapolis 500. Each entry receives an allocation of 34* sets of Firestone Firehawk race tires for practice, qualifying and the race.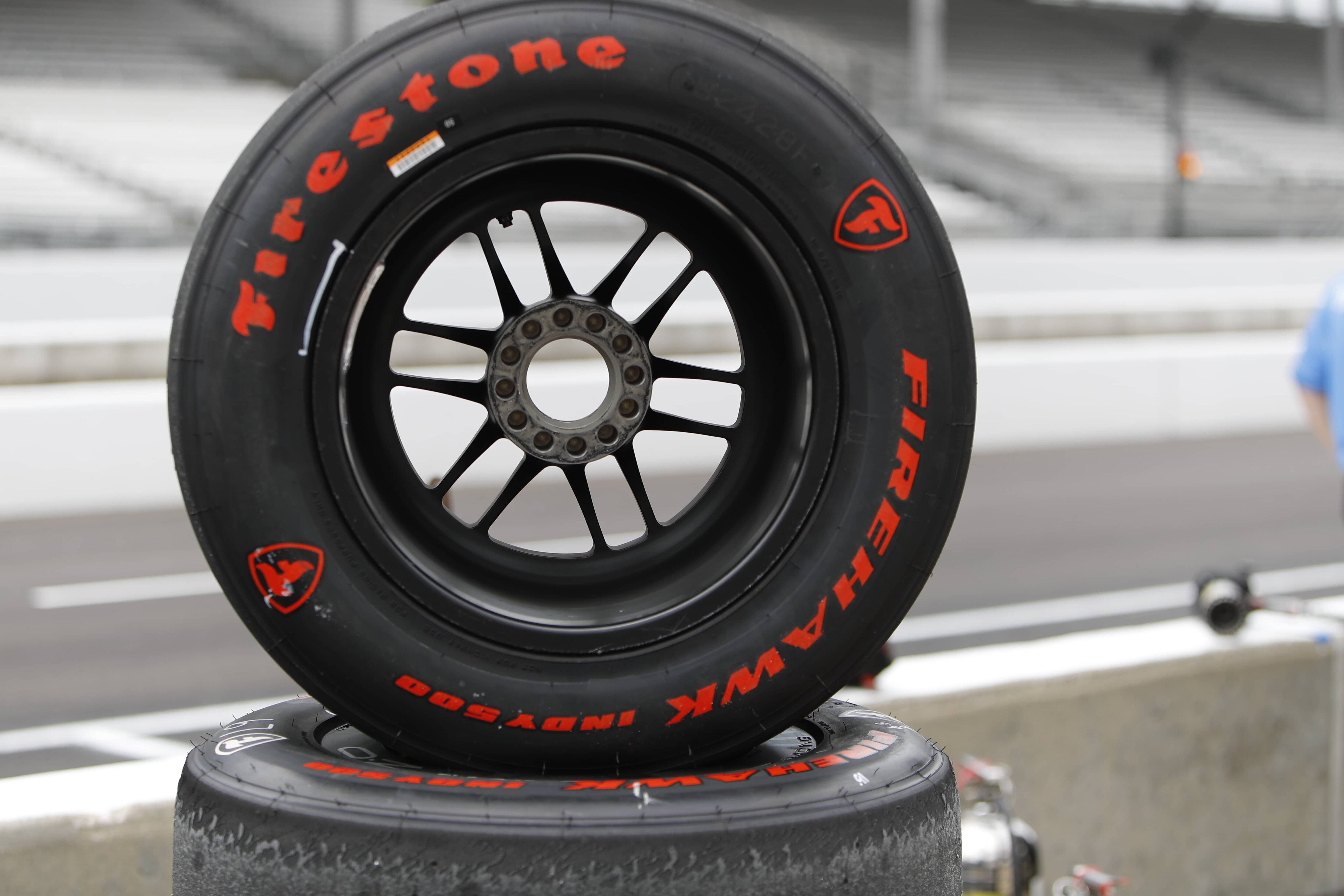 *Does not include rookie set

ENGINEER'S INSIGHT
"It's an honor to be part of such an iconic race and contribute to the Firestone legacy here at the Indianapolis Motor Speedway. The race tires used at the speedway are specifically designed for this track and are not used anywhere else. Our tires for this year's Indy 500 feature the same compound and construction used last year which provide optimal durability and consistency over the stints. They are built to handle the loads and speeds experienced in each turn. We've seen increasing speeds throughout the month, including a record-breaking qualifying weekend, and we expect to see increased average speeds during the race on Sunday."
- Cara Adams, Director of Race Tire Engineering and Production, Bridgestone Americas Motorsports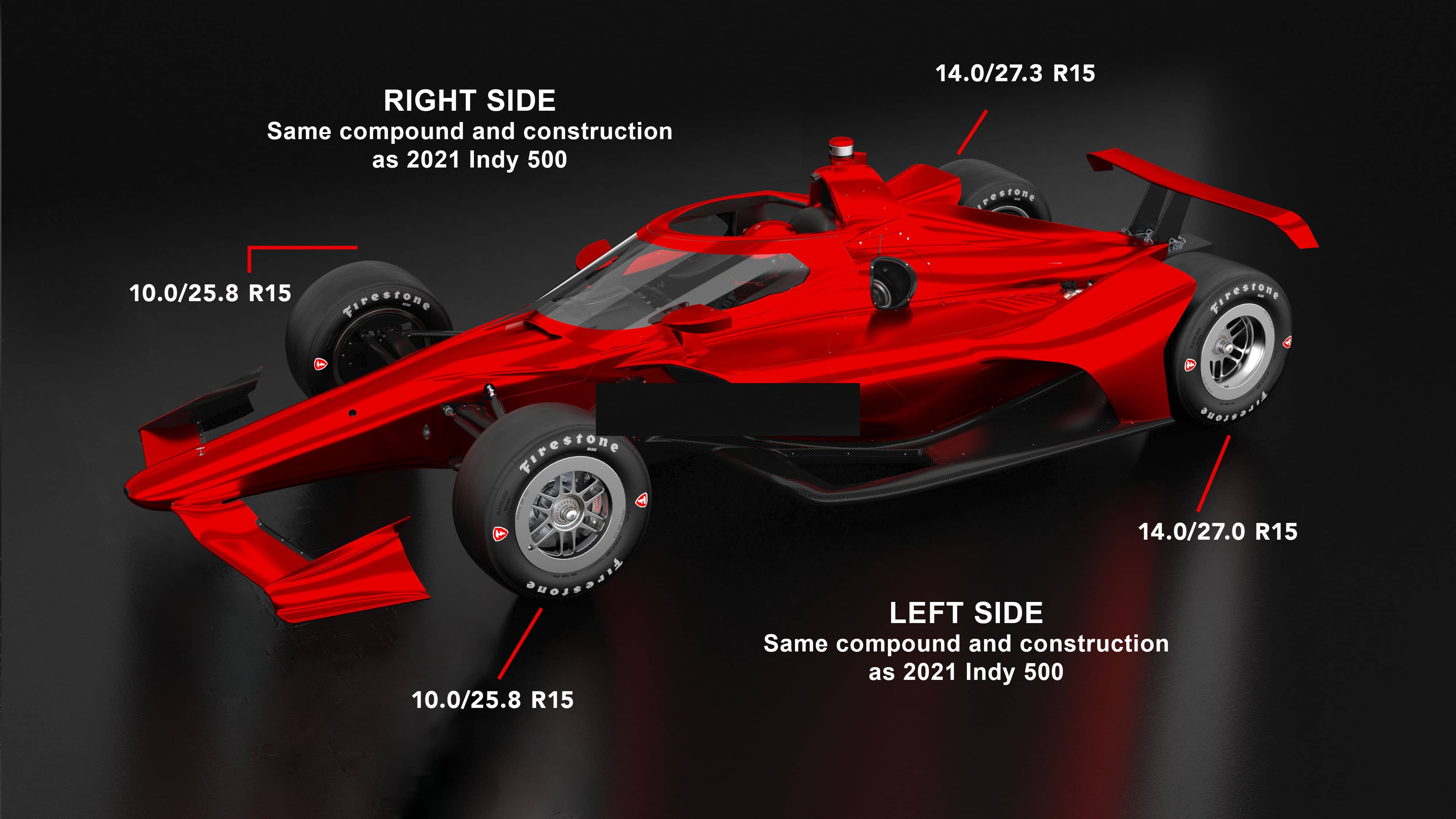 FIRESTONE FAST FACT
The Indy 500 Pit Stop Challenge will feature Firestone Racing's new sustainable race tires made with guayule natural rubber, a desert shrub grown in the American Southwest. These green-sidewall tires are part of the Bridgestone plan to achieve carbon neutrality and make tires from 100% renewable materials by 2050.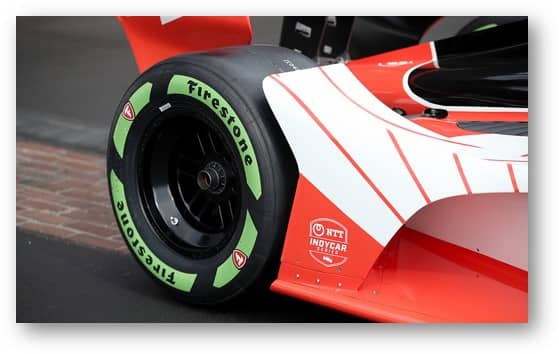 FIRESTONE PIT STOP PERFORMANCE AWARD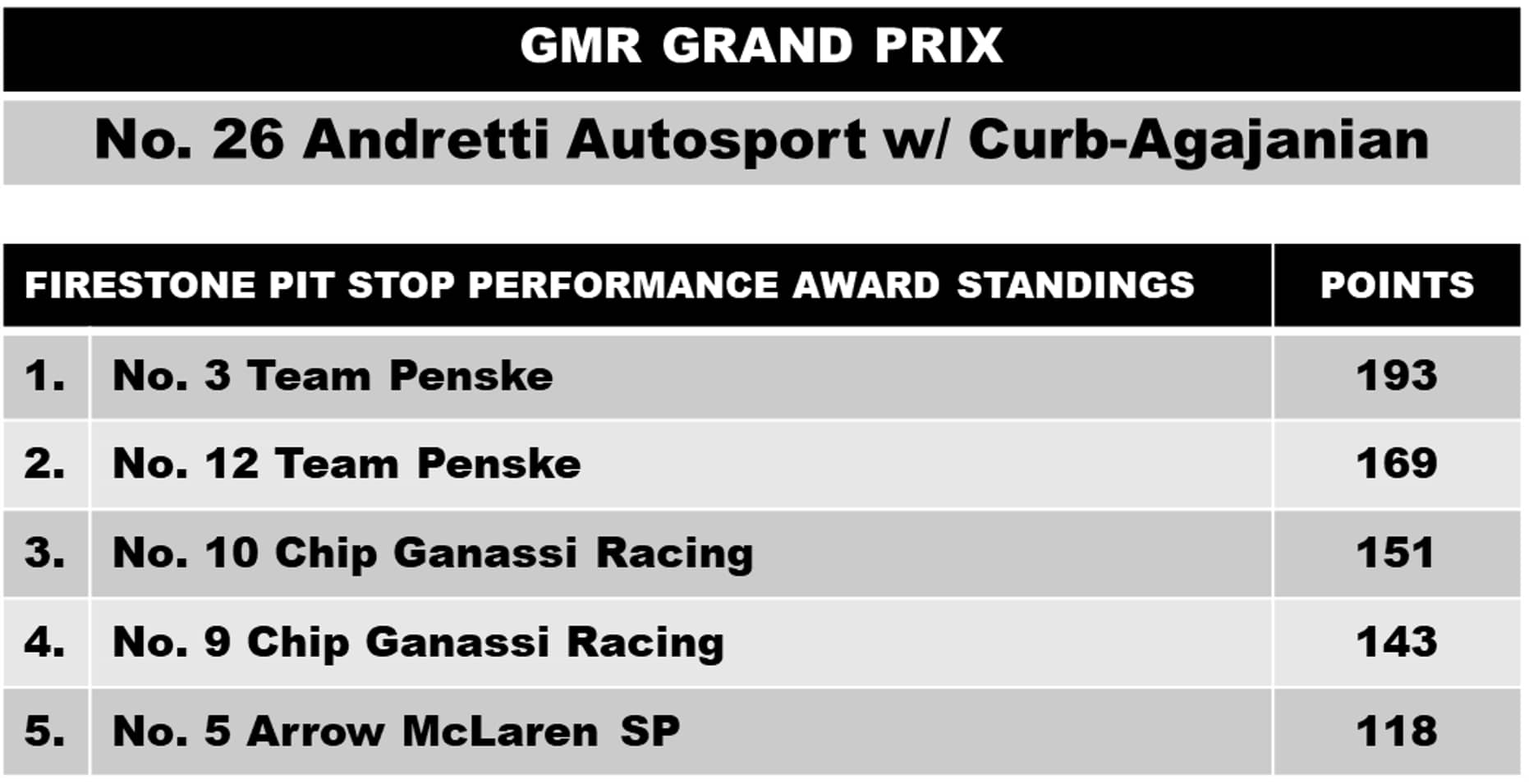 QUESTIONS?
Contact: Rachel Potee
Email: poteerachel@bfusa.com
Follow @FirestoneRacing on Twitter and Instagram!