TIRE TRACKER: ST. PETERSBURG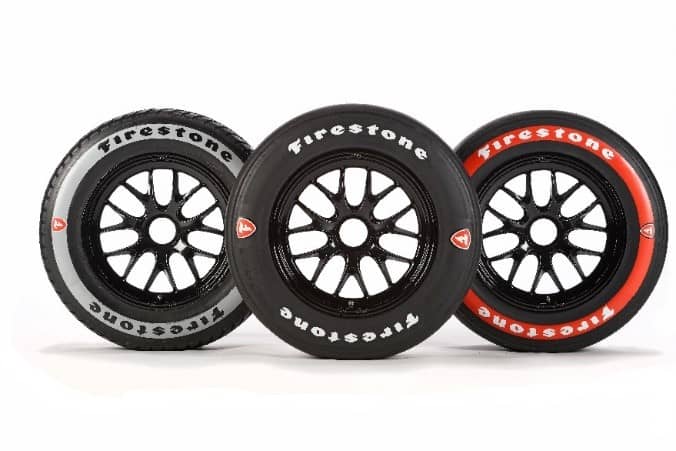 Firestone is supplying more than 1,400 race tires for the Firestone Grand Prix of St. Petersburg Presented by RP Funding. Each entry receives the following allocation of Firestone Firehawk race tires:
Primary (black sidewall): 6 sets per entry*
Alternate (red sidewall): 4 sets per entry
Rain (gray sidewall): 5 sets per entry
*Does not include rookie set

ENGINEER'S INSIGHT
"It's great to be kicking off the 2022 NTT INDYCAR SERIES season once again with the Firestone Grand Prix of St. Petersburg. St. Pete is one of our favorite venues to race at because of its unique layout. From the wide front straight on the airport runway where it's possible to see cars get three to four wide before being funneled down to single file into Turn 1 – giving fans quite a show! We design our street course tires with compounds and constructions that can accommodate these types of speed and load variations. For this weekend's primary tires we're bringing the same construction and compound used in 2021. The alternate tire construction is the same as 2021 with a new alternate compound to provide increased grip compared to the 2021 alternate compound."
- Cara Adams, Director of Race Tire Engineering and Production, Bridgestone Americas Motorsports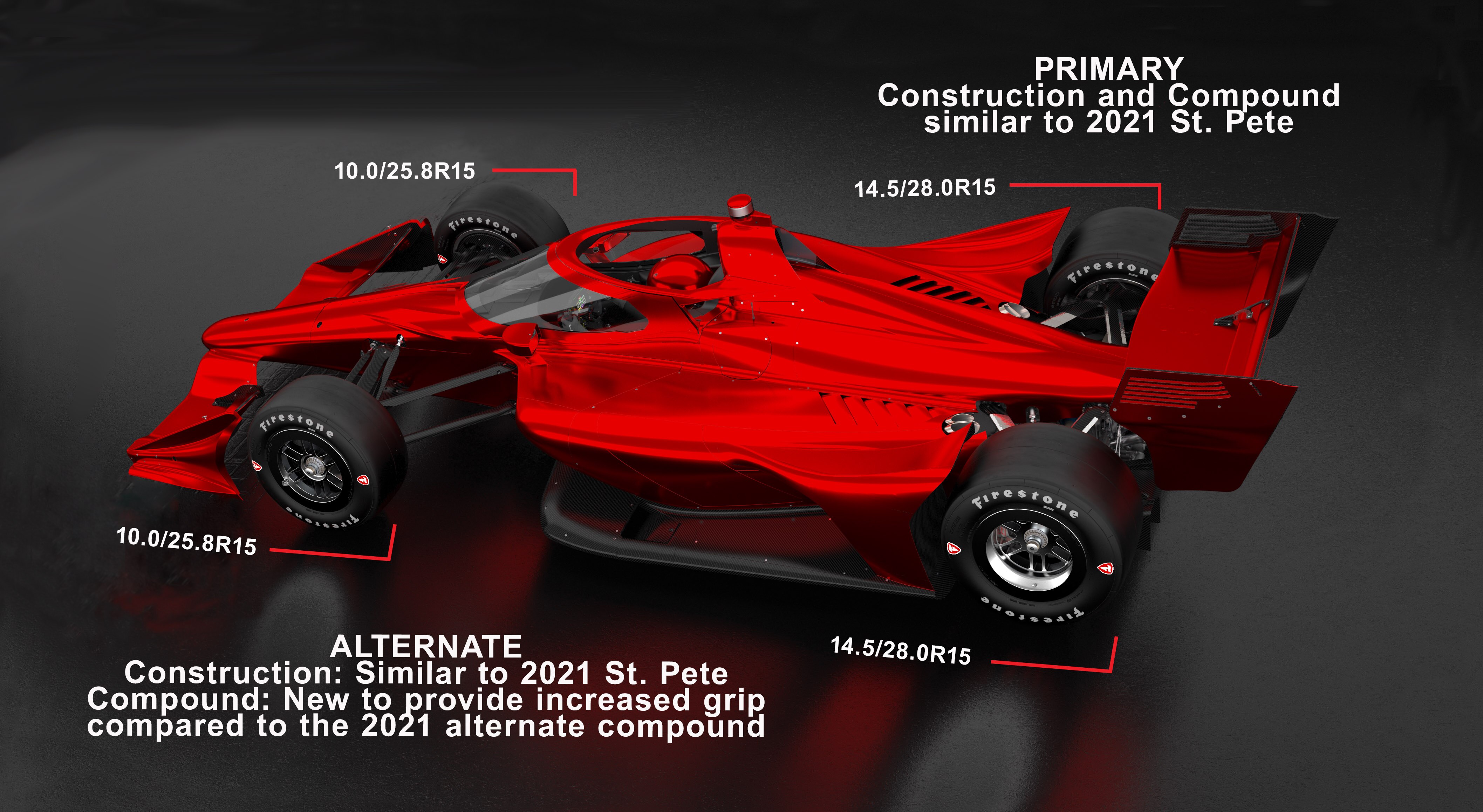 FIRESTONE FAST FACT
Firestone Direct brings the capabilities of the company's 2,200 Bridgestone retail stores directly to vehicle owners' homes or workplaces to offer maximum convenience with safe, contact-free service. Fans can stop by Gasoline Alley throughout the weekend to see the Firestone Direct van in action.
FIRESTONE PIT STOP PERFORMANCE AWARD
The Firestone Pit Stop Performance Award is back with a season-long competition that recognizes the top three crews with the shortest combined pit stop times across all races. Points will be awarded after each race to entries that complete at least 95% of the event. The top three teams with the most cumulative Firestone Pit Stop Performance Award points will split a $150,000 purse at season's end. The winning crew will receive $75,000, while second and third place will net $50,000 and $25,000, respectively. 
QUESTIONS?
Contact: Rachel Potee
Email: poteerachel@bfusa.com
Follow @FirestoneRacing on Twitter and Instagram!