Alabama
Barber Motorsports Park
Sunday, April 18 3:00 p.m. ET / 12:00 p.m. PT on NBC

TIRE TRACKER: BIG MACHINE SPIKED COOLERS GRAND PRIX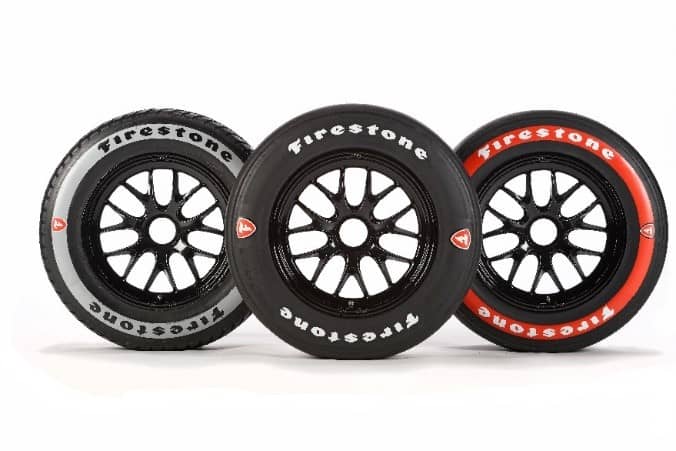 Firestone is supplying more than 1,400 race tires for the Honda Indy Grand Prix of Alabama. Each entry receives the following allocation of Firestone Firehawk race tires:
Primary (black): 6 sets per entry*
Alternate (red): 5 sets per entry
Rain (gray): 4 sets per entry
*Does not include rookie set

ENGINEER'S INSIGHT
"The Firestone Race Tire Engineering team is looking forward to getting back on track at Barber Motorsports Park to kick off the 2021 NTT INDYCAR SERIES season. After working tirelessly behind the scenes this offseason, we're ready to help drivers and teams manage their Firestone Firehawk race tires as they maneuver around this 2.38-mile road course.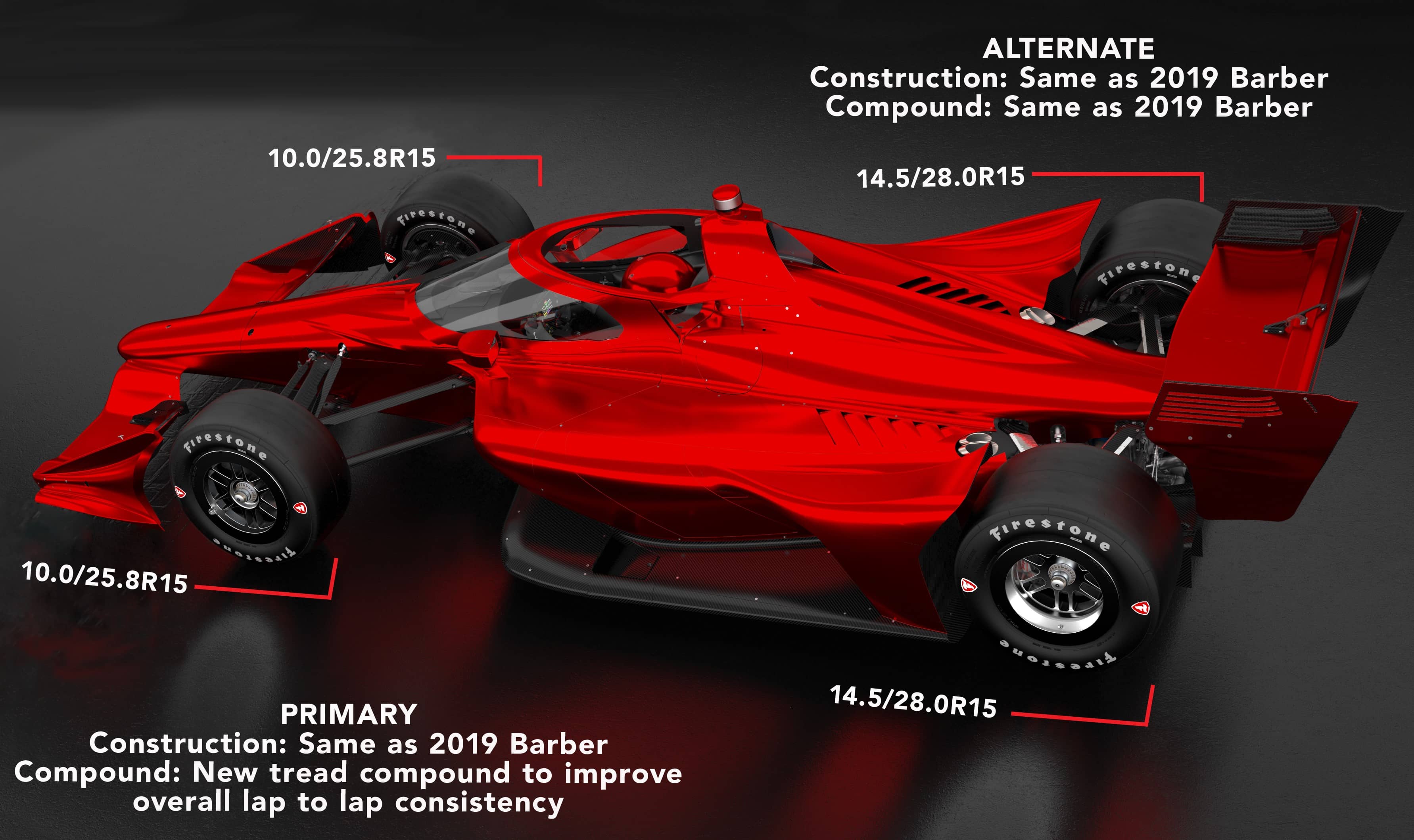 This weekend's primary and alternate tires feature the same construction used at Barber in 2019. The primary tread compound is new for this event and was developed to improve overall lap-to-lap consistency."
- Cara Adams, Director of Race Tire Engineering and Production, Bridgestone Americas Motorsports
FIRESTONE FAST FACT
The tread depth of a Firestone race tire used at the Honda Indy Grand Prix of Alabama is approximately 5 millimeters. That's equivalent to the thickness of one OREO Thins cookie.
FIRESTONE PIT STOP PERFORMANCE AWARD
The Firestone Pit Stop Performance Award is back with a season-long competition that recognizes the top three crews with the shortest combined pit stop times across all races. Points will be awarded after each race to entries that complete at least 95% of the event. The top three teams with the most cumulative Firestone Pit Stop Performance Award points will split a $150,000 purse at season's end. The winning crew will receive $75,000, while second and third place will net $50,000 and $25,000, respectively.
QUESTIONS?
Contact: Rachel Potee
Email: poteerachel@bfusa.com
Follow @FirestoneRacing on Twitter and Instagram!