Firestone Race Notes: Firestone Grand Prix of St. Petersburg
Streets of St. Petersburg
Sunday, April 25 12:00 p.m. ET / 9:00 a.m. PT on NBC

TIRE TRACKER: ST. PETERSBURG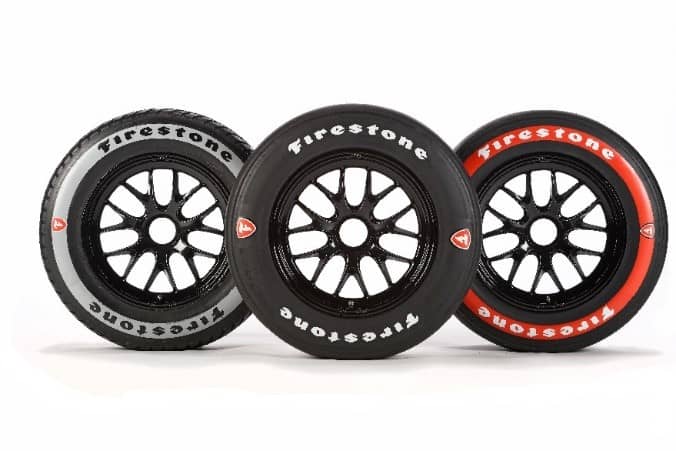 Firestone is supplying more than 1,400 race tires for the Honda Indy Grand Prix of Alabama. Each entry receives the following allocation of Firestone Firehawk race tires:
Primary (black): 6 sets per entry*
Alternate (red): 6 sets per entry
Rain (gray): 4 sets per entry
*Does not include rookie set

ENGINEER'S INSIGHT
"We're all geared up for the Firestone Grand Prix of St. Petersburg and excited to return to this truly unique NTT INDYCAR SERIES venue on the streets of St. Pete. With the wide front stretch being part of an airport runway, it's possible to see cars get three or four wide before being funneled down into Turn 1 to give fans a thrilling show. Our street course tires have to be designed with compounds and constructions that can accommodate those speed and load variations, as well as surface changes like asphalt-to-concrete transitions and natural bumps you'd find on city streets. For this weekend's primary and alternate tires we're bringing the same compound and construction used in 2020."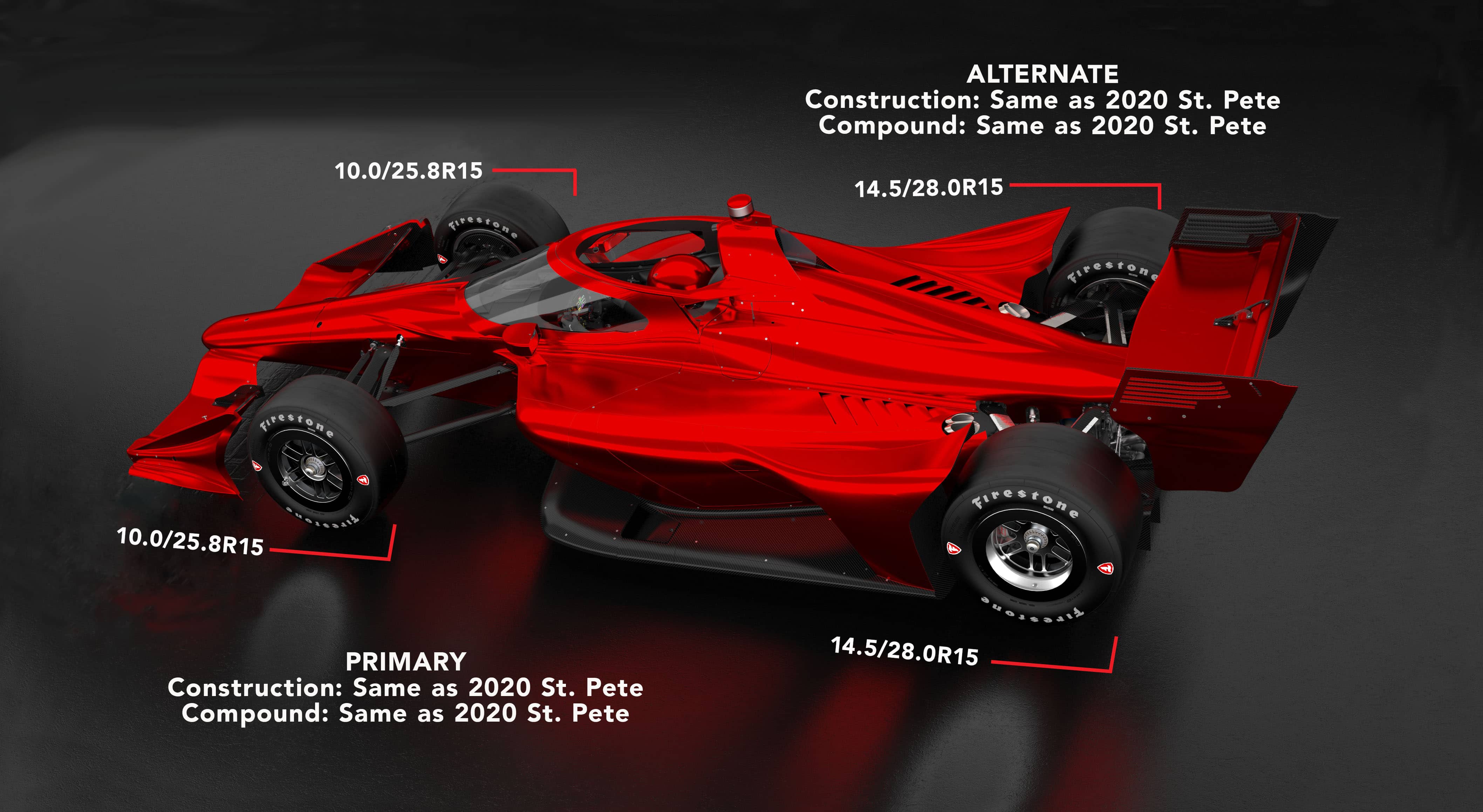 - Cara Adams, Director of Race Tire Engineering and Production, Bridgestone Americas Motorsports
FIRESTONE FAST FACT
Bridgestone has launched its Firestone Direct mobile vehicle service in the Nashville, Atlanta, Orlando, and Tampa markets. Firestone Direct brings the capabilities of the company's 2,200 Bridgestone retail stores directly to vehicle owners' homes or workplaces to offer maximum convenience with safe, contact-free service. Throughout the weekend race fans can stop by Gasoline Alley to see the Firestone Direct van in action.
FIRESTONE PIT STOP PERFORMANCE AWARD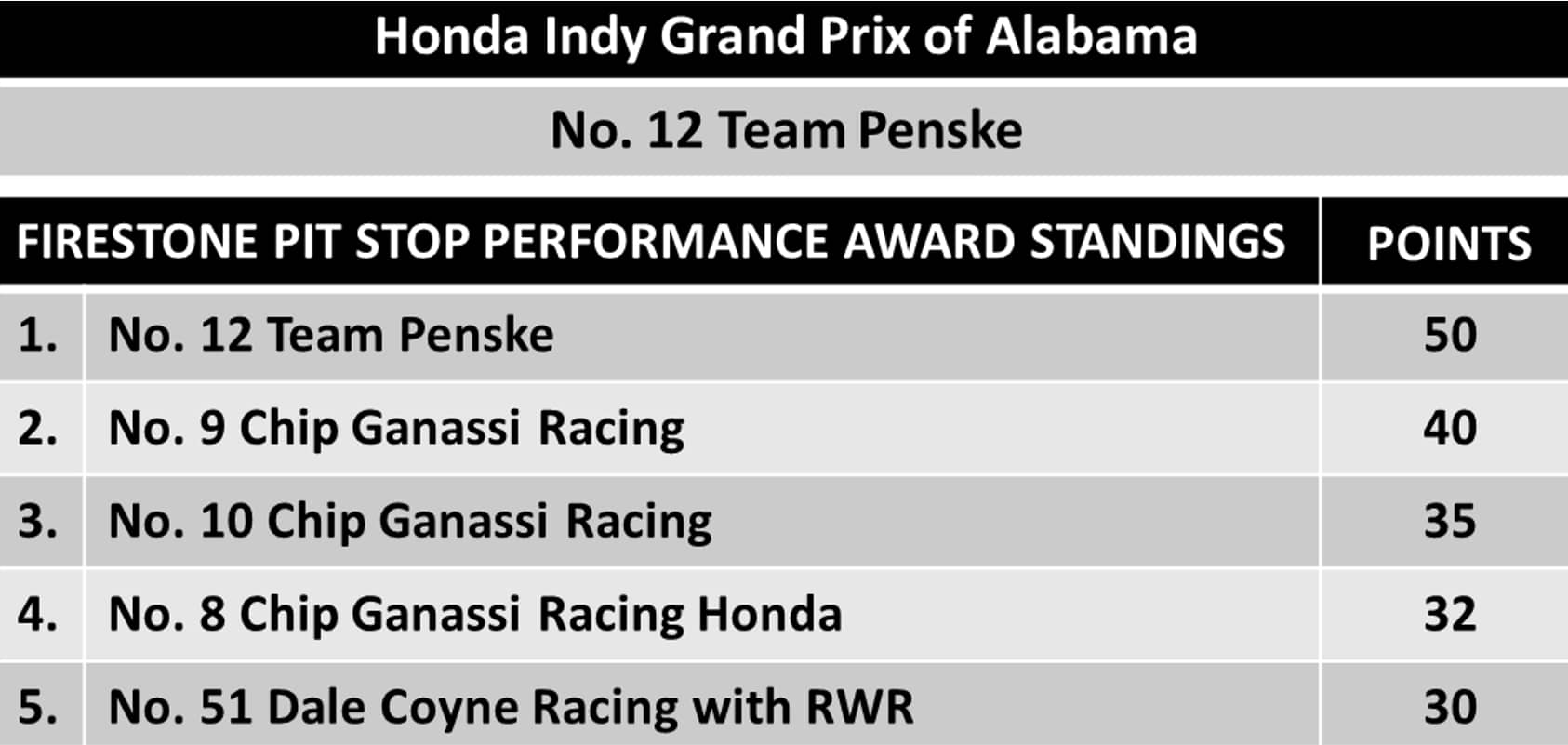 QUESTIONS?
Contact: Rachel Potee
Email: poteerachel@bfusa.com
Follow @FirestoneRacing on Twitter and Instagram!