TIRE TRACKER: BARBER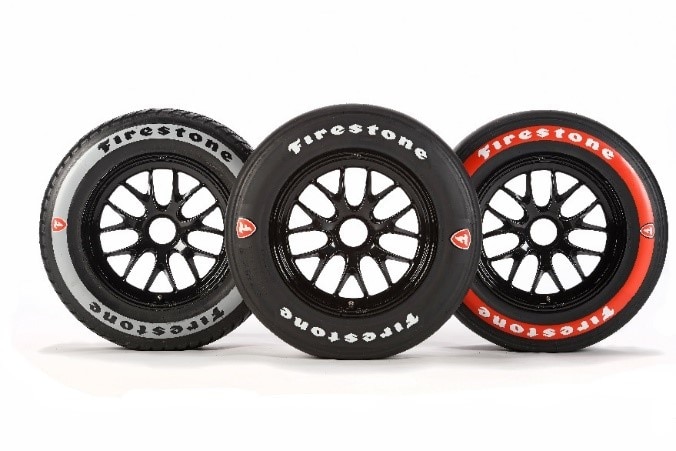 Firestone is supplying more than 1,500 race tires for the Honda Indy Grand Prix of Alabama. Each entry receives the following allocation of Firestone Firehawk race tires:
Primary (black sidewall): 6 sets per entry*
Alternate (red sidewall): 4 sets per entry
Rain (gray sidewall): 5 sets per entry
*Does not include rookie set

ENGINEER'S INSIGHT
"Our Firestone Race Tire Engineering team designs tires to meet the performance demands of various tracks, surfaces and racing conditions experienced across the NTT INDYCAR SERIES season. This includes designing race tires that can maneuver around the 2.3-mile road course at Barber Motorsports Park. This year's primary tire is the same construction as the 2021 primary tire, paired with a newly designed compound that provides improved durability for more consistency lap-to-lap. The alternate tire is the same construction as the 2021 alternate tire, with a new alternate compound to mirror the changes in the design of the 2022 primary tire compound."
- Cara Adams, Director of Race Tire Engineering and Production, Bridgestone Americas Motorsports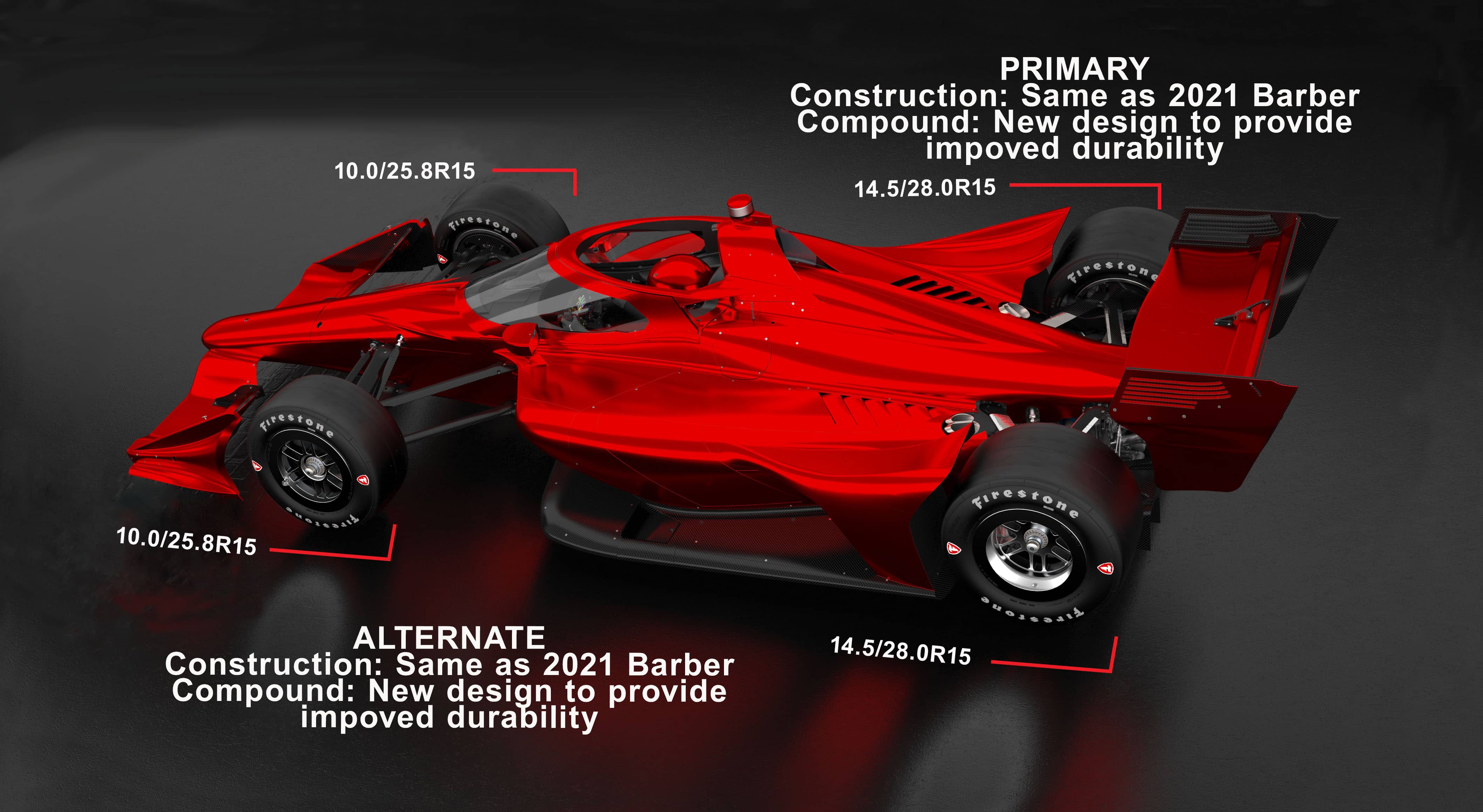 FIRESTONE FAST FACT
The tread depth of a Firestone race tire used at the Honda Indy Grand Prix of Alabama is approximately 5 millimeters. That's equivalent to the thickness of one OREO Thins cookie.
FIRESTONE PIT STOP PERFORMANCE AWARD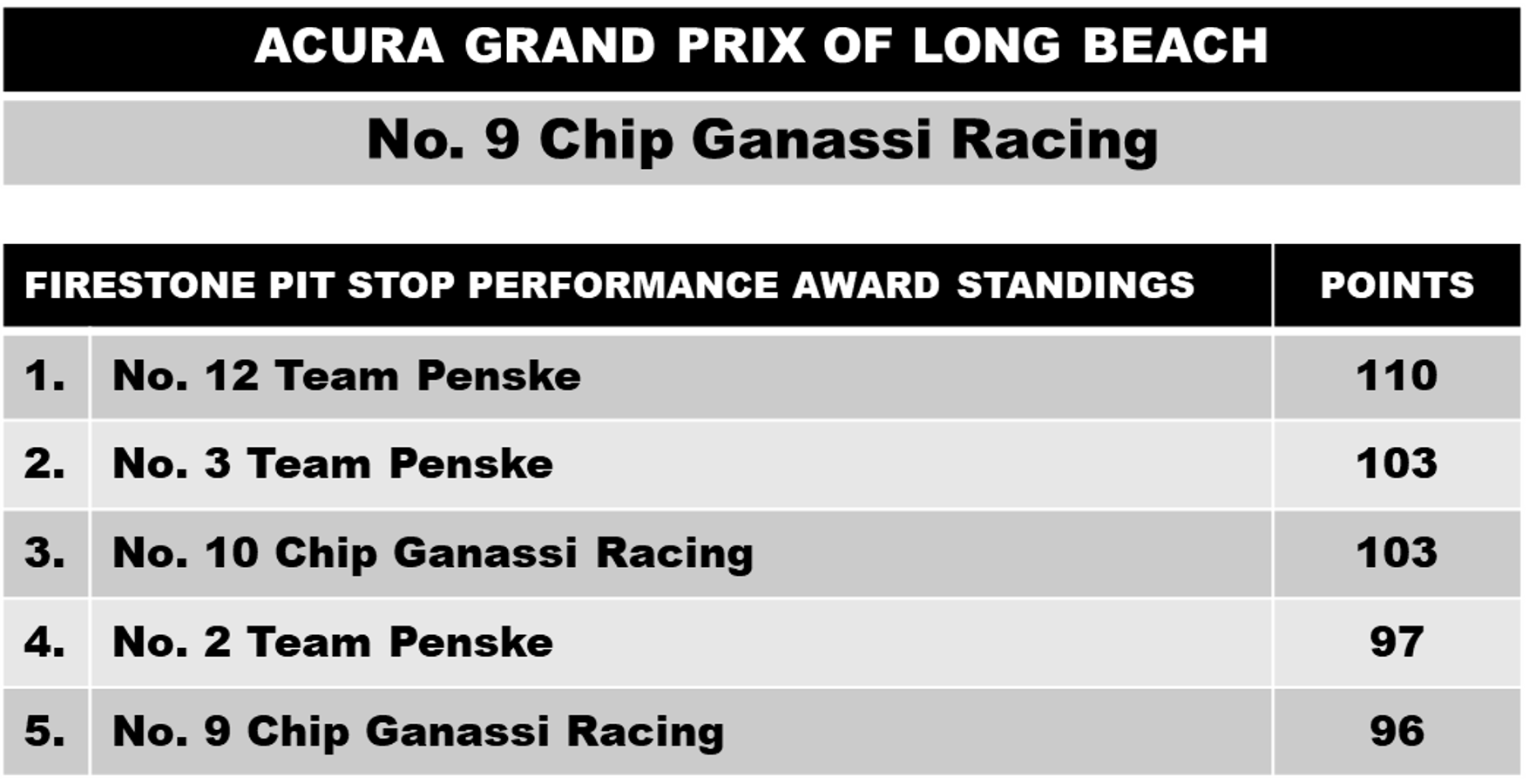 QUESTIONS?
Contact: Rachel Potee
Email: poteerachel@bfusa.com
Follow @FirestoneRacing on Twitter and Instagram!