TIRE TRACKER: BARBER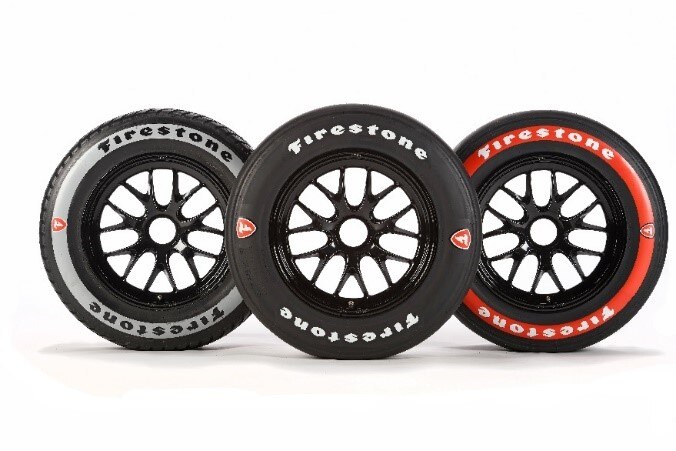 Firestone is supplying more than 1,500 race tires for the GMR Grand Prix. Each entry receives the following allocation of Firestone Firehawk race tires:
Primary (black sidewall): 6 sets per entry*
Alternate (red sidewall): 4 sets per entry
Rain (gray sidewall): 5 sets per entry
*Does not include rookie set

ENGINEER'S INSIGHT
"While the Indianapolis Motor Speedway (IMS) road course doesn't see as many elevation changes as some other INDYCAR road course circuits, its high speeds and fast corners present a unique and exciting design challenge for our engineers. This weekend, the GMR Grand Prix will run on tires with the same construction run on other road courses, but the primary and alternate compounds are tuned specifically to tackle the unique blend of handling requirements from a road course, paired with the high speeds and loads that come with running part of the historic oval at IMS. Drivers are going from high speeds on the front straight into one of the slowest turns of the track in Turn 1, showing significant load transfer to the front tires. We're looking forward to a great race and seeing these Firestone Firehawk race tires in action."
- Cory Williams, Principal Program Engineer, Bridgestone Americas Motorsports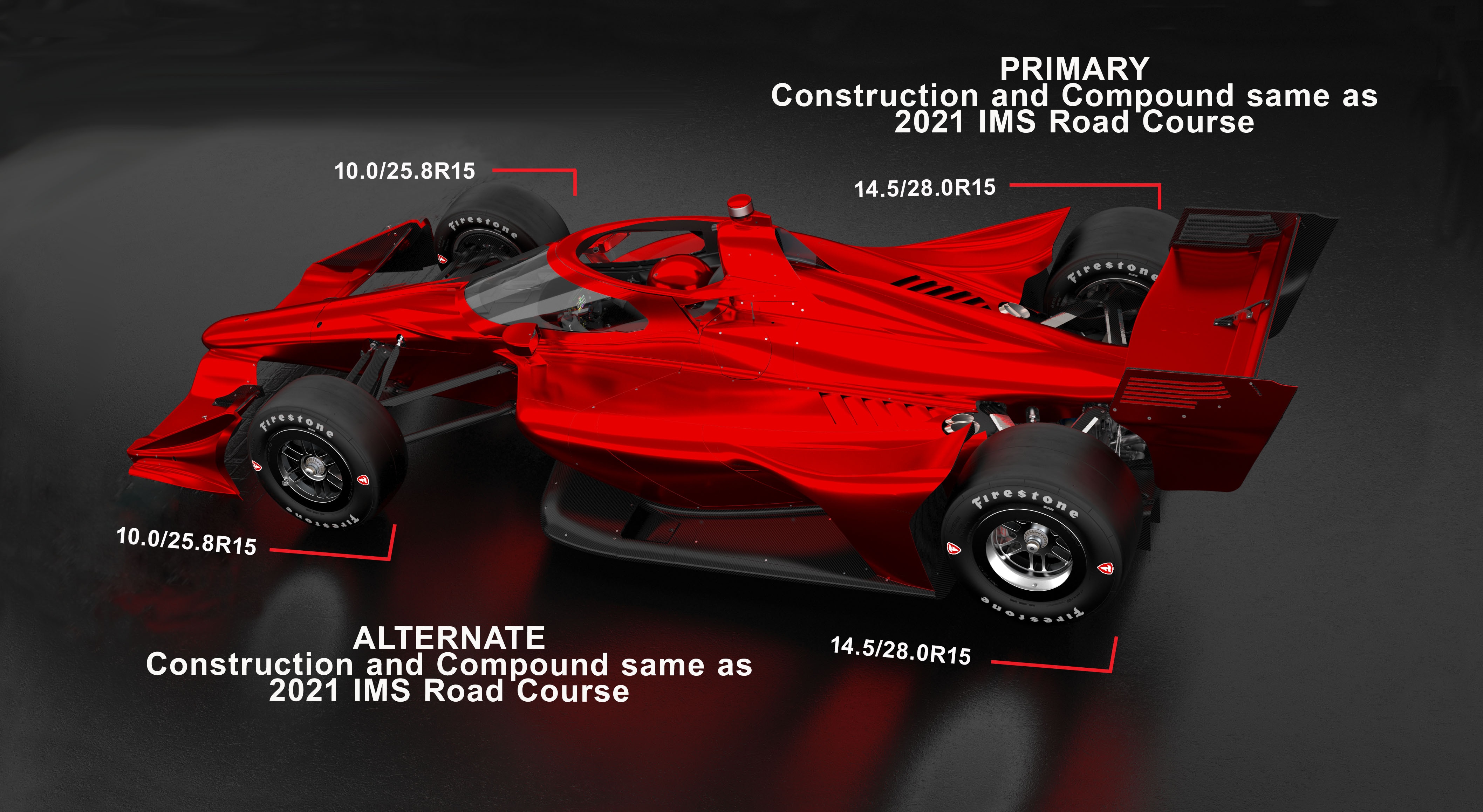 FIRESTONE FAST FACT
The GMR Grand Prix is a unique road course because it utilizes both the oval and infield of the Indianapolis Motor Speedway, presenting specific needs and challenges that the Firestone Race Tire Engineers must overcome with their tire design. The infield portion of the track has a different surface makeup compared to the oval composition because the oval was grounded creating grooves in the surface. 
FIRESTONE PIT STOP PERFORMANCE AWARD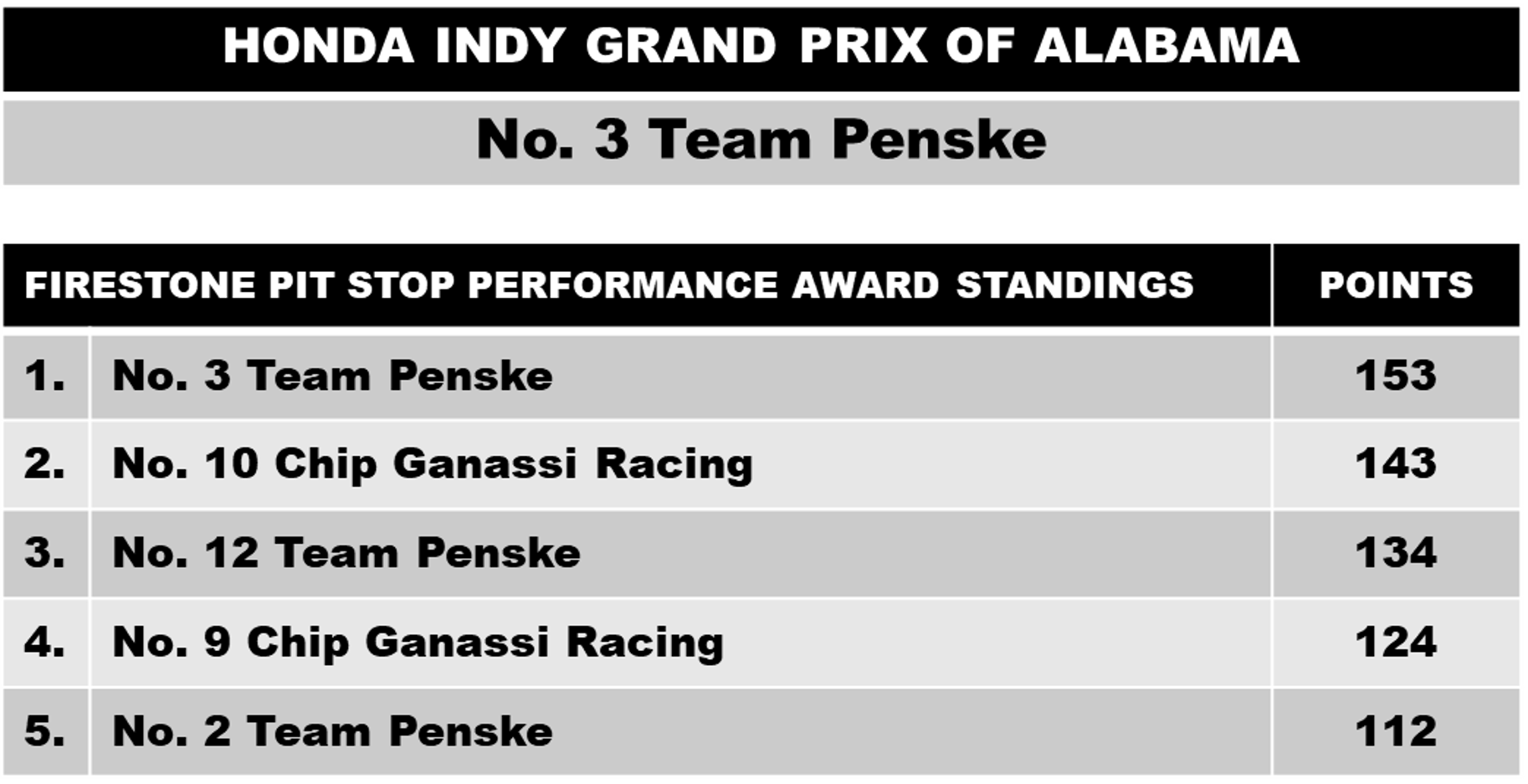 QUESTIONS?
Contact: Rachel Potee
Email: poteerachel@bfusa.com
Follow @FirestoneRacing on Twitter and Instagram!