TIRE TRACKER: Sonsio Grand Prix at Road America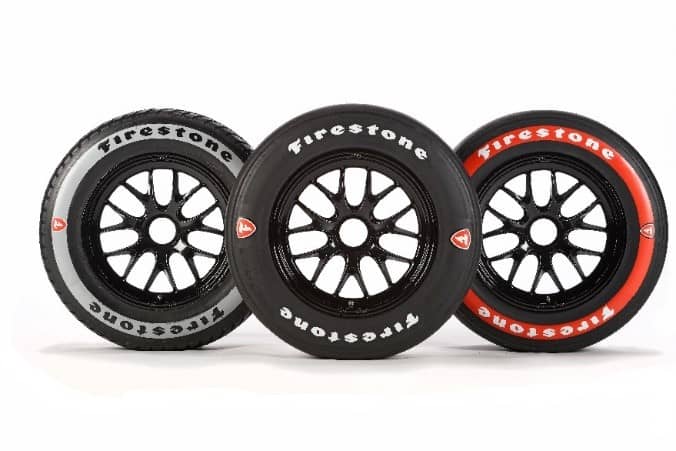 Firestone is supplying more than 1,600 race tires for the Sonsio Grand Prix at Road America. Each entry receives the following allocation of Firestone Firehawk race tires:
Primary (black sidewall): 7 sets per entry*
Alternate (red sidewall): 4 sets per entry
Rain (gray sidewall): 5 sets per entry
*Does not include rookie set

ENGINEER'S INSIGHT
"There's a lot of excitement heading into the Sonsio Grand Prix at Road America as it is historically the fastest road course race in the series. This high-speed race is accompanied by an elevation change of about 211 feet per lap which totals a climb of 11,600 feet in the 55-lap race. To help tackle the elevation change on the 4-mile-long natural terrain road course, we modified our standard road course tires to have slightly less tread gauge to assist with load changes that generate more temperature through the turns. The primary and alternate tires for the 2022 Road America event will feature the same tires and compounds supplied for the 2021 Road America race."
- Cory Williams, Principal Program Engineer, Bridgestone Americas Motorsports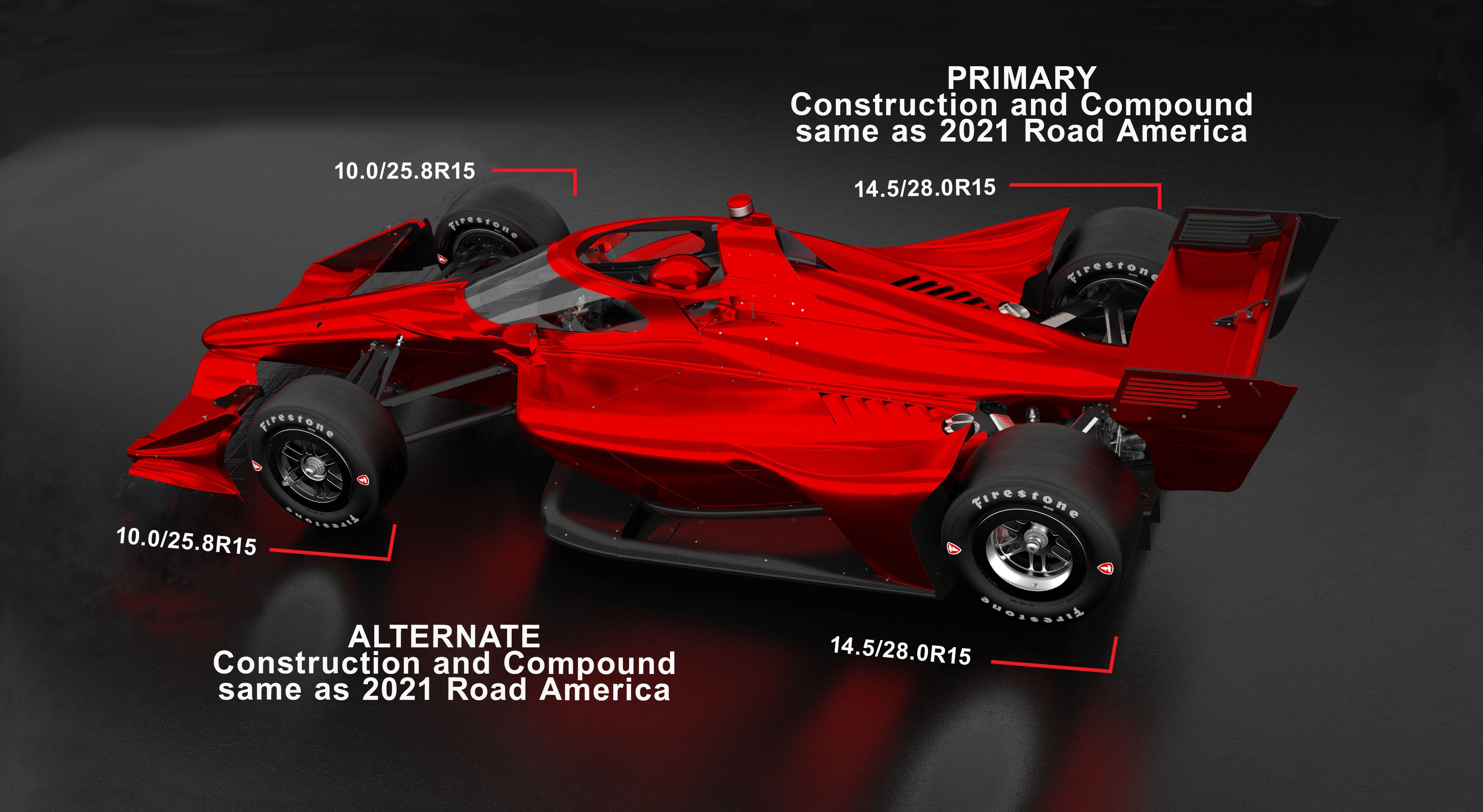 FIRESTONE FAST FACT
The right rear tire on an Indy car can support up to 2,600 pounds of lateral loading on certain tracks, equal to the weight of a compact car.
FIRESTONE PIT STOP PERFORMANCE AWARD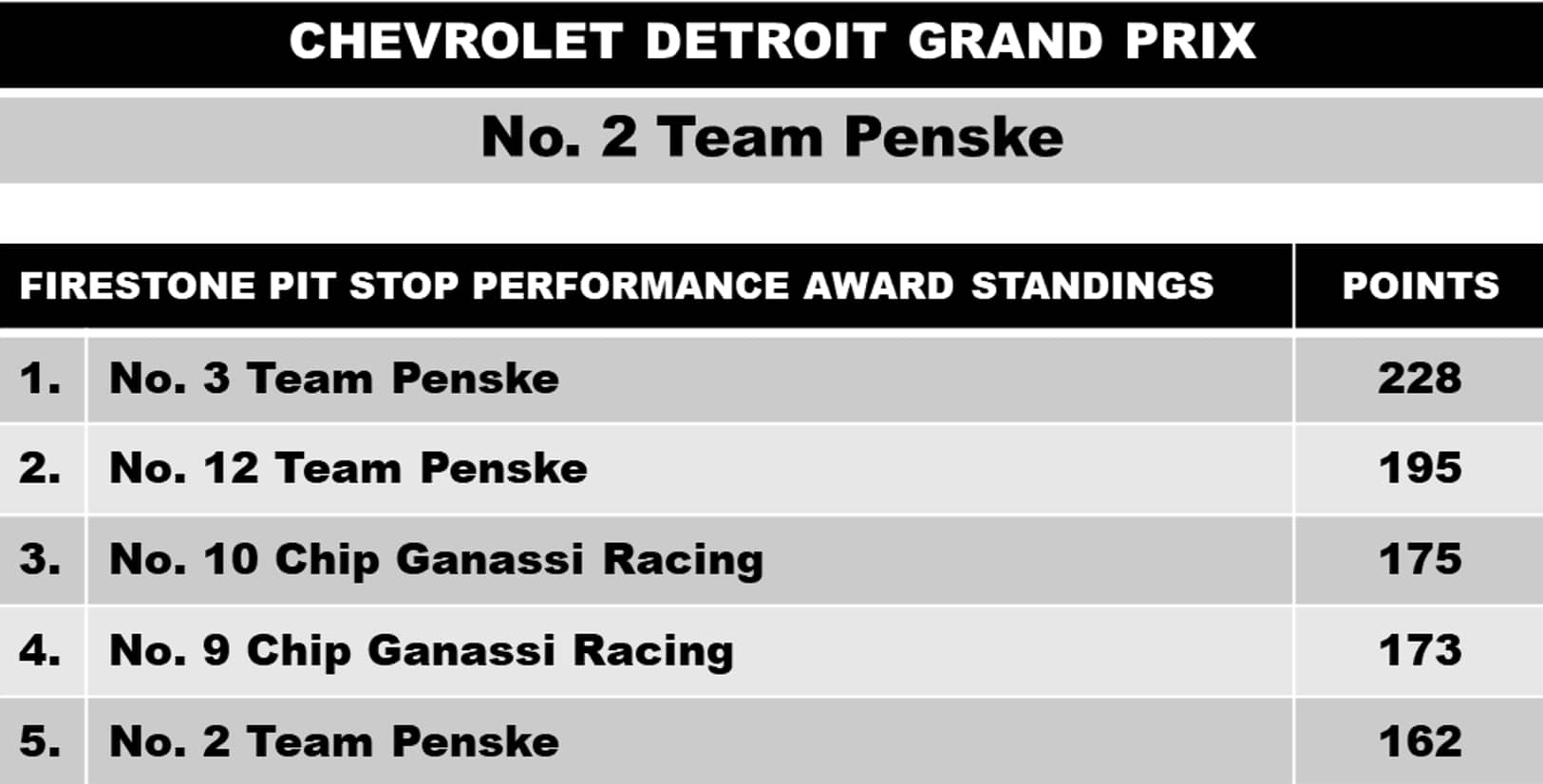 QUESTIONS?
Contact: Rachel Potee
Email: poteerachel@bfusa.com
Follow @FirestoneRacing on Twitter and Instagram!