TIRE TRACKER: The Honda Indy 200 at Mid-Ohio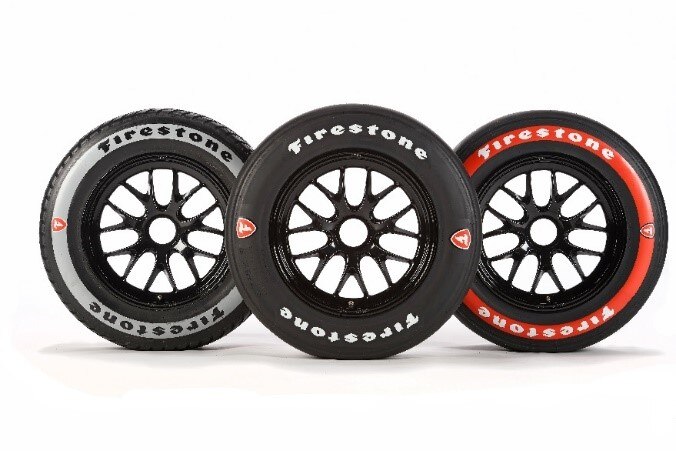 Firestone is supplying more than 1,500 race tires for the Honda Indy 200 at Mid-Ohio. Each entry receives the following allocation of Firestone Firehawk race tires:
Primary (black sidewall): 6 sets per entry*
Alternate (red sidewall): 4 sets per entry
Rain (gray sidewall): 5 sets per entry
*Does not include rookie set

ENGINEER'S INSIGHT
"Mid-Ohio is the "home race" for the engineering and manufacturing side of our race team. Taking place only about an hour outside of our Akron campus, this provides an opportunity for our tire builders to see their work up close and in action. Known as a driver's track, Mid-Ohio's intermediate design is built to handle high loads, speeds and elevation changes. This year's primary and alternate tire compounds are a new design to provide improved lap-to-lap consistency by balancing the trade-offs between grip and wear for such a unique track. The primary and alternate tire construction is the same as the 2021 Mid-Ohio tire."
- Cory Williams, Principal Program Engineer, Bridgestone Americas Motorsports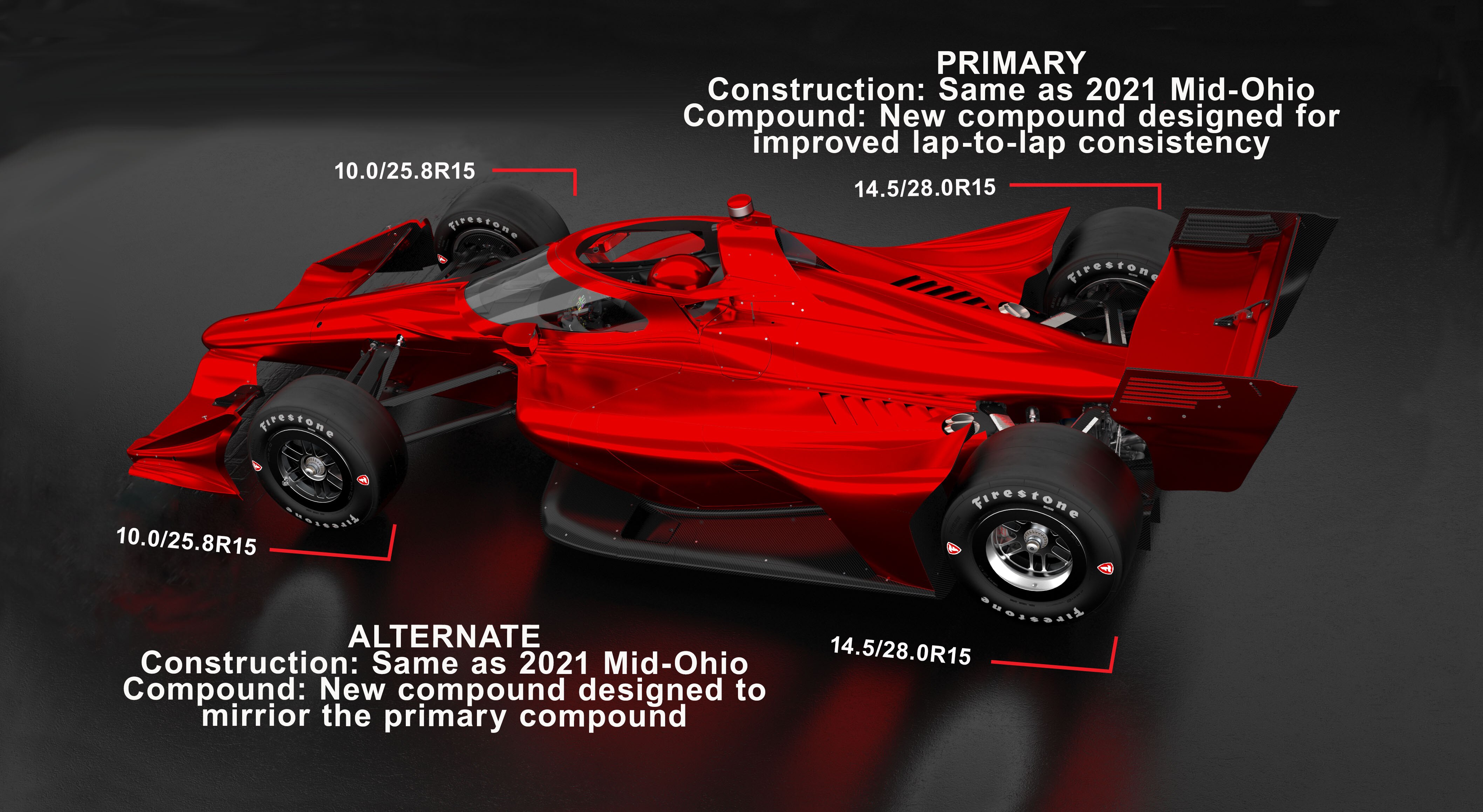 FIRESTONE FAST FACT
The Firestone Firehawk primary tires for the Mid-Ohio race were made at Bridgestone America's new Advance Tire Production Center (ATPC), a state-of-the-art race tire manufacturing facility in Akron, Ohio. The $21 million facility is the first new tire plant in Akron in more than 70 years and will manufacture all Firestone Firehawk race tires for the NTT INDYCAR SERIES. It was designed for more efficient and sustainable tire production, and the ATPC will be home to 60 expert tire builders and manufacturing professionals.
FIRESTONE PIT STOP PERFORMANCE AWARD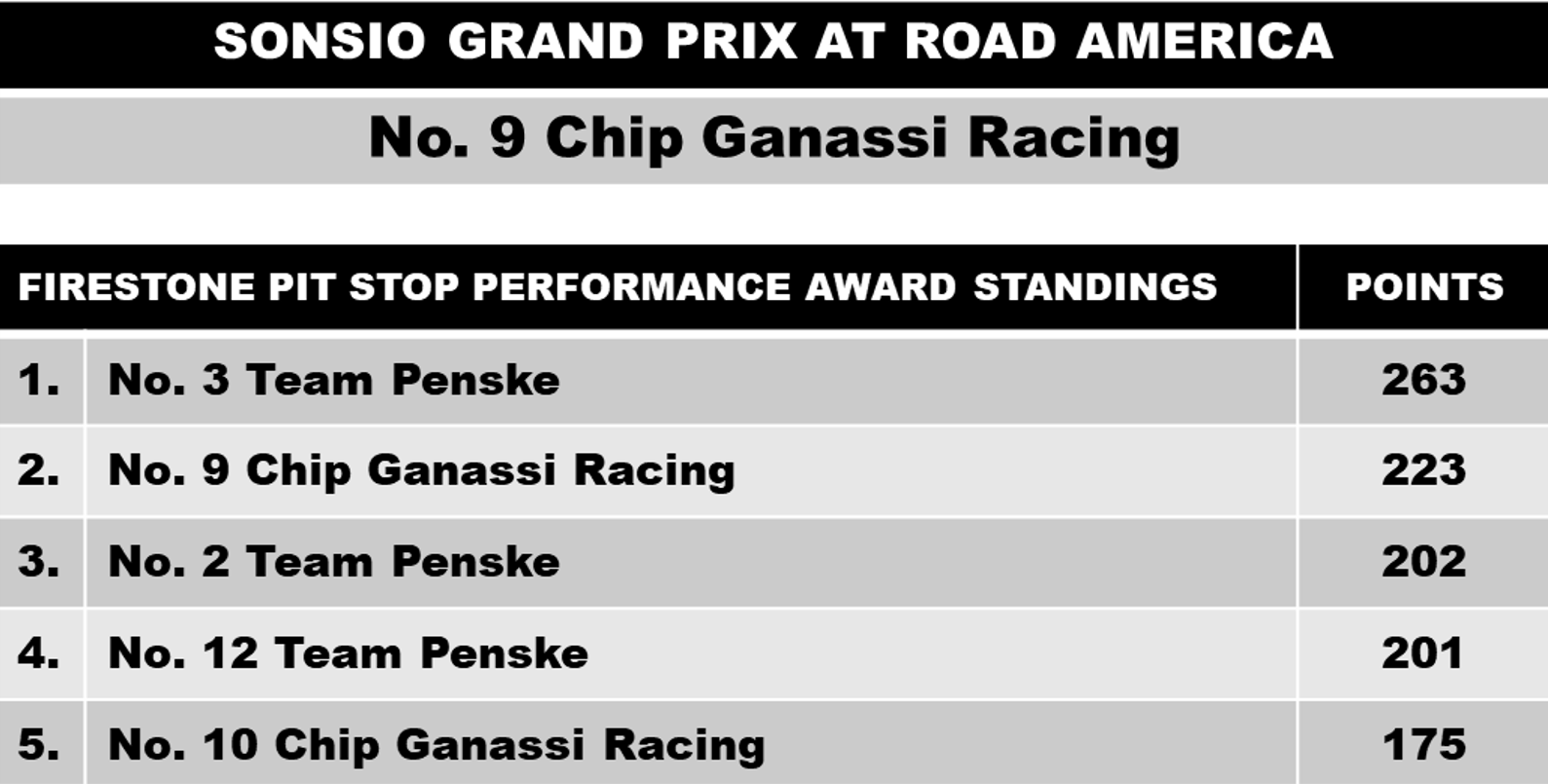 QUESTIONS?
Contact: Rachel Potee
Email: poteerachel@bfusa.com
Follow @FirestoneRacing on Twitter and Instagram!