TIRE TRACKER: MID-OHIO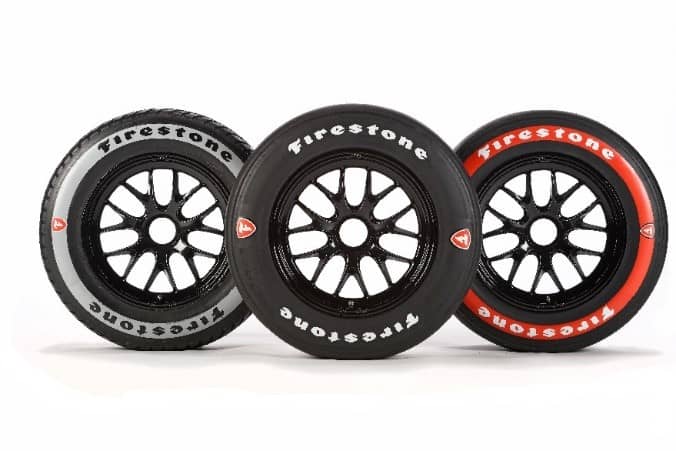 Firestone is supplying more than 1,400 race tires for the Honda Indy 200 at Mid-Ohio presented by HPD Ridgeline. Each entry receives the following allocation of Firestone Firehawk race tires:
Primary (black): 6 sets per entry*
Alternate (red): 4 sets per entry
Rain (gray): 5 sets per entry
*Does not include rookie set

ENGINEER'S INSIGHT
"Mid-Ohio is a special race for the Firestone Racing team because it's only 75 miles from our Bridgestone campus in Akron, Ohio - where all Firestone Firehawk race tires are designed and built. It's the one race on the schedule where our tire builders, engineers and technicians get to celebrate the hard work they put in all season. We get the chance to have our families out to the race and show off our work on the race tires up close. This year the primary and alternate tires have the same compound and construction as the 2020 Mid-Ohio tires."
- Cara Adams, Director of Race Tire Engineering and Production, Bridgestone Americas Motorsports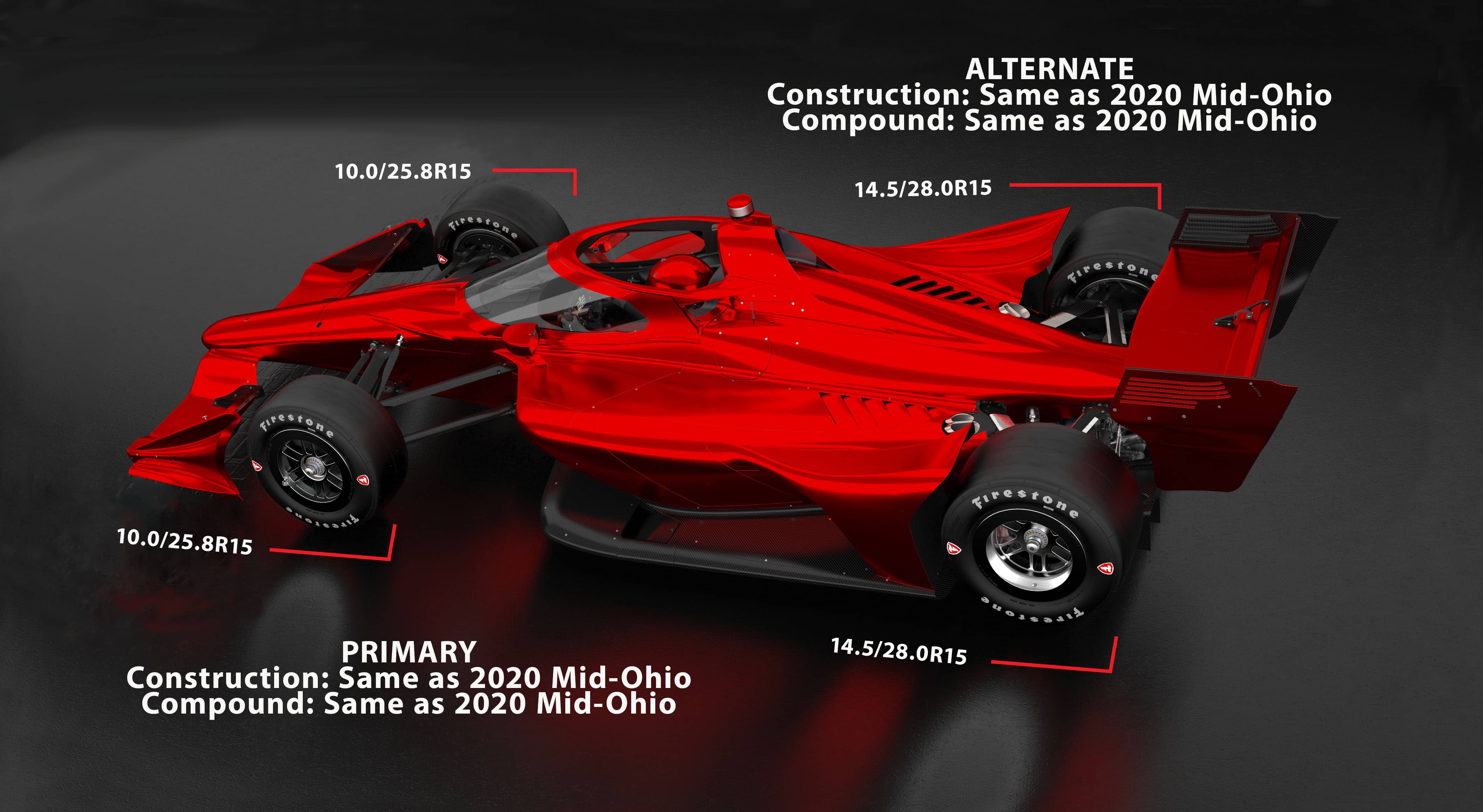 FIRESTONE FAST FACT
To celebrate National Tire Safety Week, Firestone wants to know if you have a penny and a minute. That's all you need to check your tire tread. Flip the penny upside down so that Lincoln's head is facing down. Then place it in the main tread groove. If Lincoln's head is even with the top of the tread, it's time to replace your tires.
FIRESTONE PIT STOP PERFORMANCE AWARD
QUESTIONS?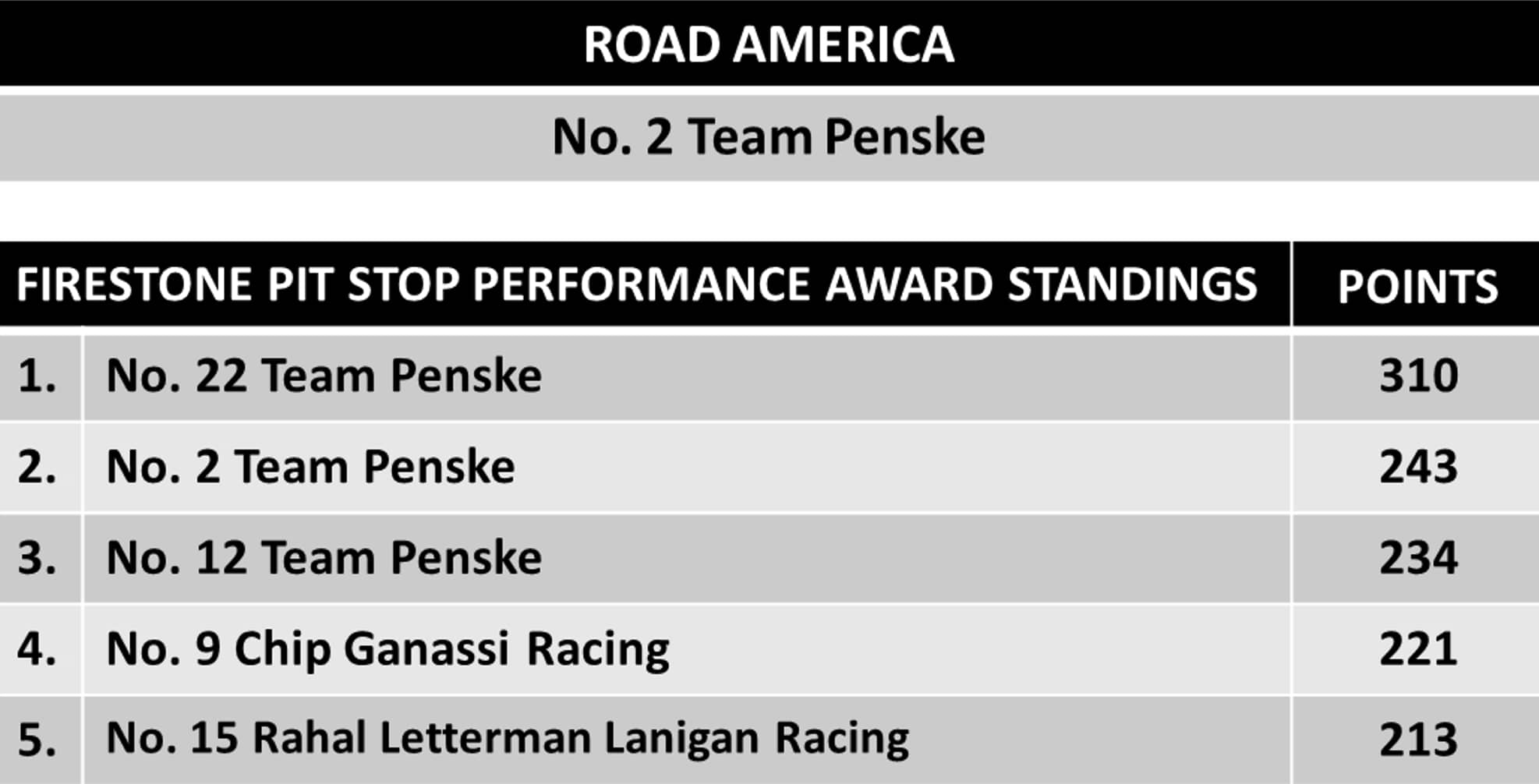 Contact: Rachel Potee
Email: poteerachel@bfusa.com
Follow @FirestoneRacing on Twitter and Instagram!