TIRE TRACKER: IOWA
Firestone is supplying more than 1,500 race tires for the HY-VEE INDYCAR Race Weekend. Each entry receives an allocation of 14* sets of Firestone Firehawk race tires.
*Does not include rookie set

ENGINEER'S INSIGHT
"We look forward to returning to Iowa Speedway for an action-packed doubleheader weekend. Iowa's 7/8-mile oval track is short in distance, with a bumpy surface that demands a lot of the tires. We designed our Firestone Firehawk oval tires to account for this by having a left-hand side construction similar to an Indianapolis 500 tire and on the right-hand side a superspeedway construction. This design allows the tires to handle a lot of turning necessary on a short oval while tackling the rough surface of the track. The construction and compound are the same as the 2020 Iowa race tires."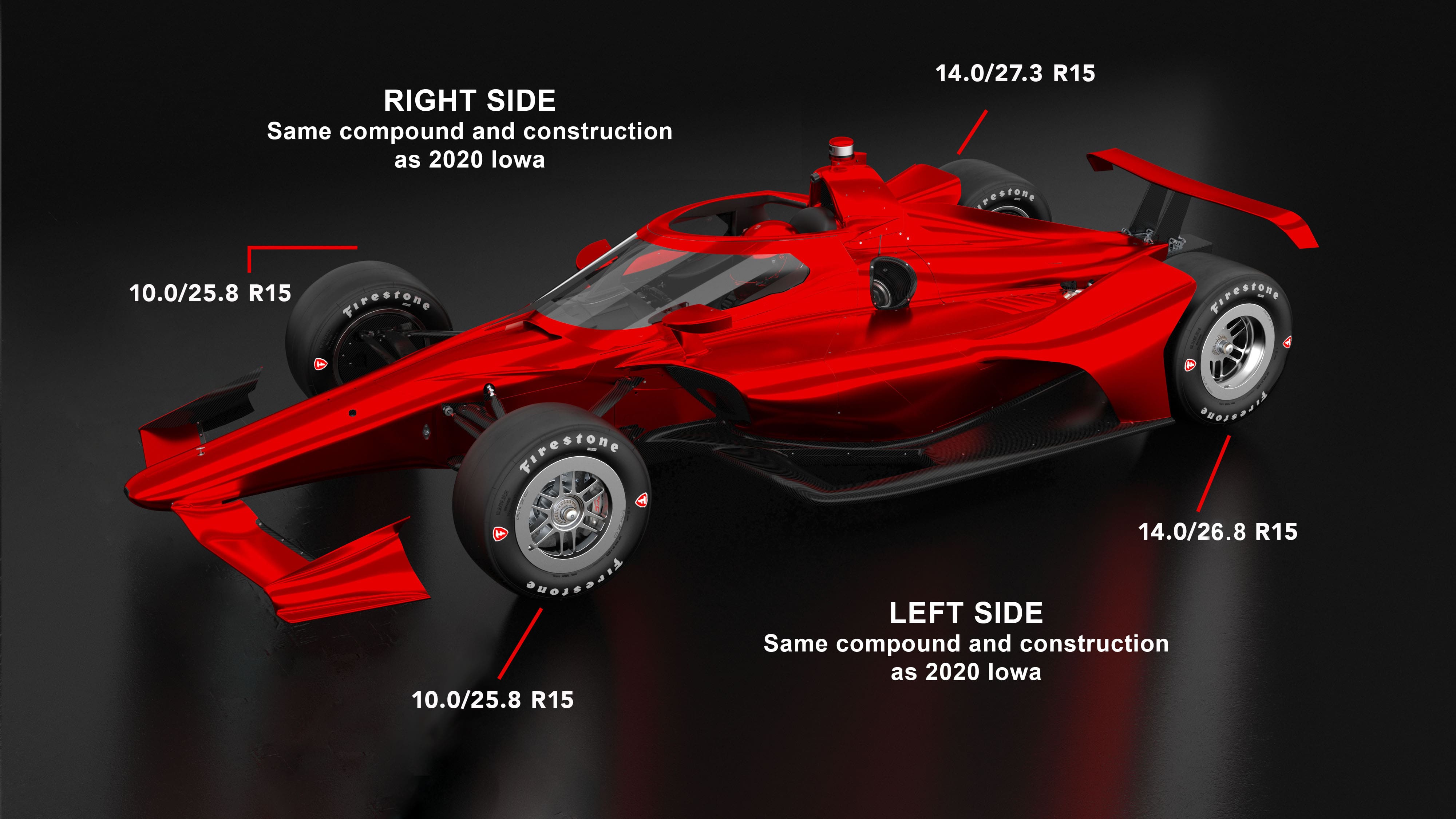 -Dan Bishop, Lead Program Engineer, Bridgestone Americas Motorsports
FIRESTONE FAST FACT
Cars turn left for nearly a full lap on Iowa Speedway's short oval. The resulting weight transfer to the right side requires Firestone Racing engineers to design completely different Firestone Firehawk race tires for each side of the vehicle. Right-side race tires at Iowa have a more durable compound and construction to handle the heavier load, while left-side race tires have a softer compound and construction that help ensure the car doesn't lose grip.
FIRESTONE PIT STOP PERFORMANCE AWARD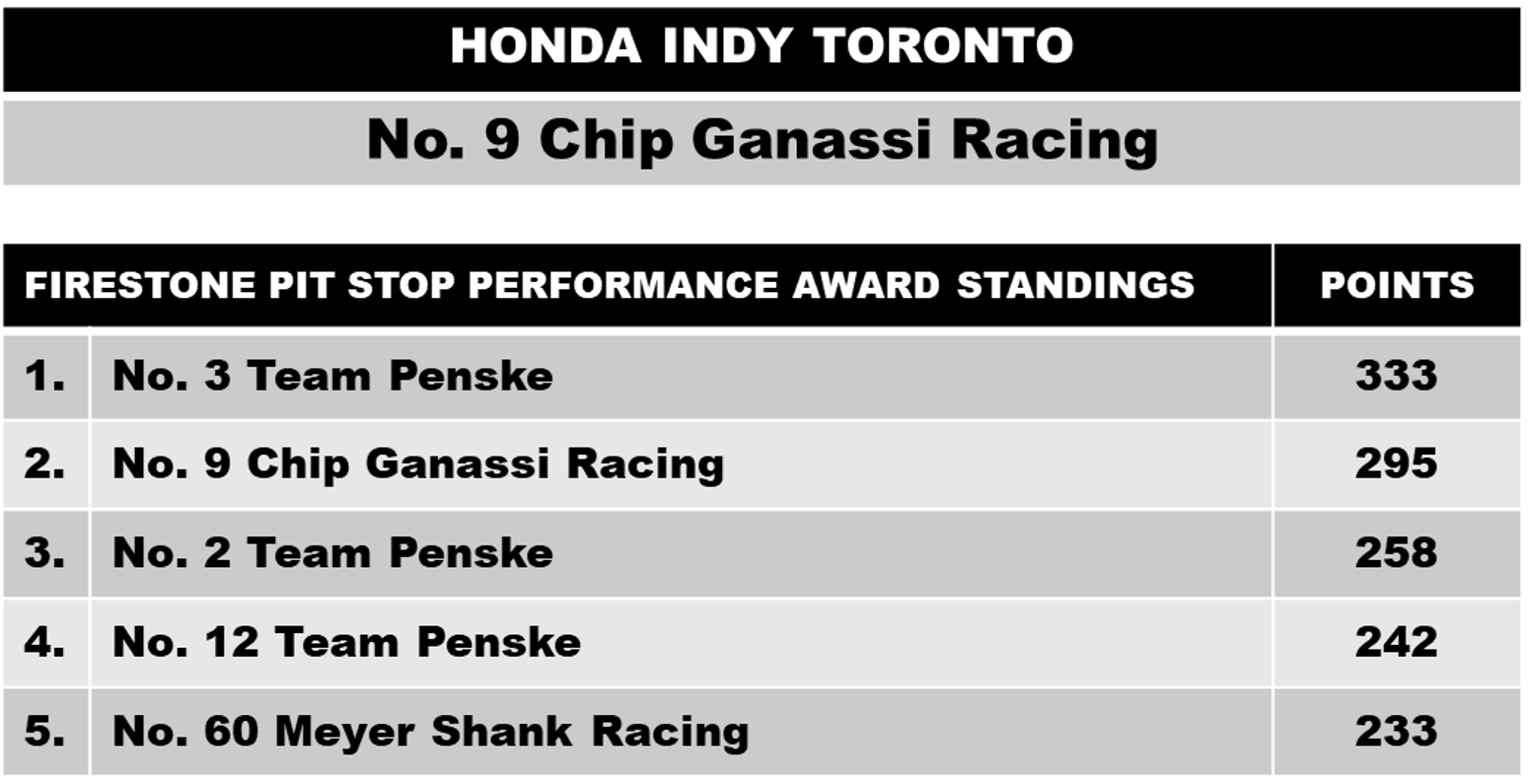 QUESTIONS?
Contact: Rachel Potee
Email: poteerachel@bfusa.com
Follow @FirestoneRacing on Twitter and Instagram!