TIRE TRACKER: Honda Indy Toronto
Firestone is supplying more than 1,300 race tires for the Gallagher Grand Prix. Each entry receives the following allocation of Firestone Firehawk race tires:
Primary (black sidewall): 5 sets per entry*
Alternate (red sidewall): 4 sets per entry
Rain (gray sidewall): 5 sets per entry
*Does not include rookie set
ENGINEER'S INSIGHT
"There's always excitement going into a race weekend at the Indianapolis Motor Speedway. This is the second road course race at IMS of the season, and based on feedback from the GMR Grand Prix earlier this spring we are using the same tire configuration. The IMS road course race in May was rainy with low temperatures and limited driver visibility. The versatility of the Indianapolis Road Course tires, which are designed for temperature swings and various weather conditions, allows us to not make any changes to the tires for this upcoming race."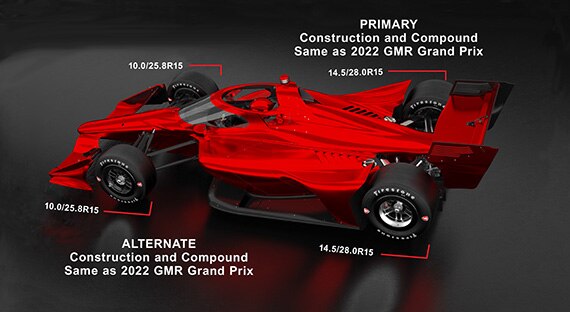 - Dan Bishop, Lead Program Engineer, Bridgestone Americas Motorsports
FIRESTONE FAST FACT
Firestone Racing considers various factors when designing tires for each NTT INDYCAR SERIES event, including weather. Track temperature can impact how race tires grip the surface and the speed cars can travel, which is why Firestone Firehawk race tires are made to accommodate temperature swings of 50 degrees or more at a specific circuit. That consideration allows the same race tire design from May's GMR Grand Prix at IMS to be used in the hotter temperatures expected at the Gallagher Grand Prix.
FIRESTONE PIT STOP PERFORMANCE AWARD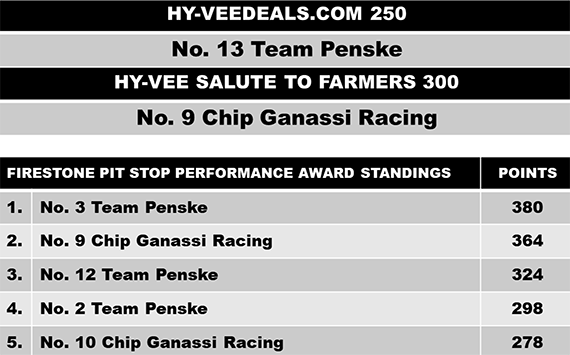 QUESTIONS?
Contact: Rachel Potee
Email: poteerachel@bfusa.com
Follow @FirestoneRacing on Twitter and Instagram!