TIRE TRACKER: Big Machine Music City Grand Prix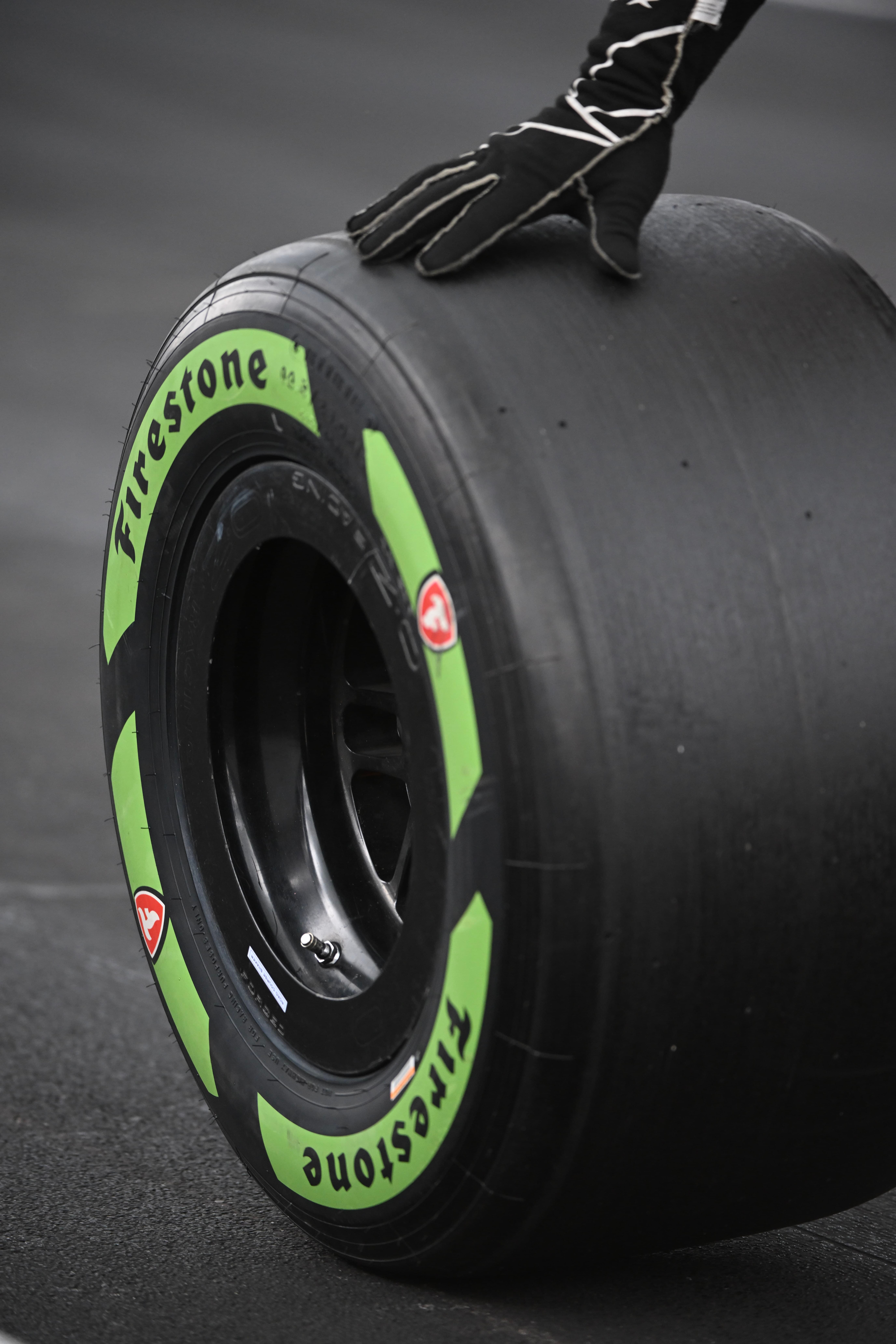 Firestone is supplying more than 1,500 race tires for the Big Machine Music City Grand Prix. Each entry receives the following allocation of Firestone Firehawk race tires:
Primary (black sidewall): 6 sets per entry*
Guayule (green sidewall): 4 sets per entry
Rain (gray sidewall): 5 sets per entry
*Does not include rookie set
ENGINEER'S INSIGHT
"We are thrilled to be introducing guayule natural rubber to the NTT INDYCAR SERIES this weekend on the streets of Nashville. It goes back over ten years with an initial investment of over $100 million into the project. Guayule is a fast-growing shrub grown here in the United States and Mexico that produces rubber in about every area of the plant. Our Firestone Firehawk race tires made with guayule in the sidewall feature a green sidewall design that will replace our traditional alternate race tire (red sidewall) for the Big Machine Music City Grand Prix. The tread compound is the same as the 2022 street course alternate tire. With these race tires made with guayule, our INDYCAR drivers can expect the same performance and durability as a traditional Firestone tire. The primary tire compound and construction are the same as last year's street course tires. We at Firestone Racing are passionate about racing and motorsports and want to ensure fans can enjoy the sport we love for generations to come."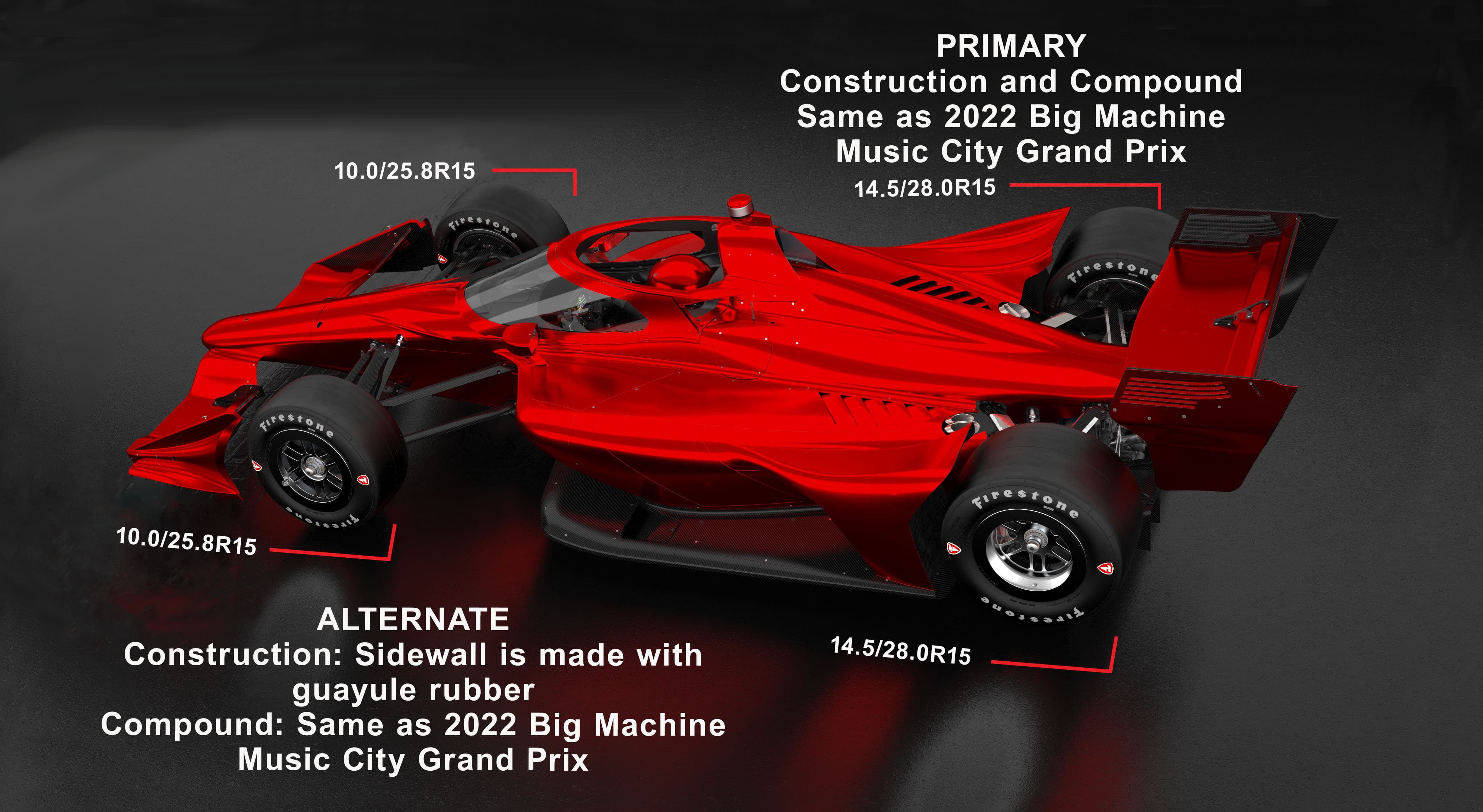 - Cara Krstolic, Director of Race Tire Engineering and Production, Bridgestone Americas Motorsports
FIRESTONE FAST FACT
Guayule is a drought resistance, heat tolerant, woody desert shrub native to the American southwest. Natural rubber can be extracted from the branches, bark and roots of guayule to produce three distinct products: natural rubber (tires), resin (adhesives, additives for tires and diesel fuel), and a woody material called bagasse (energy, liquid fuels, building products).
FIRESTONE PIT STOP PERFORMANCE AWARD
QUESTIONS?
Contact: Rachel Potee
Email: poteerachel@bfusa.com
Follow @FirestoneRacing on Twitter and Instagram!