TIRE TRACKER: MID-OHIO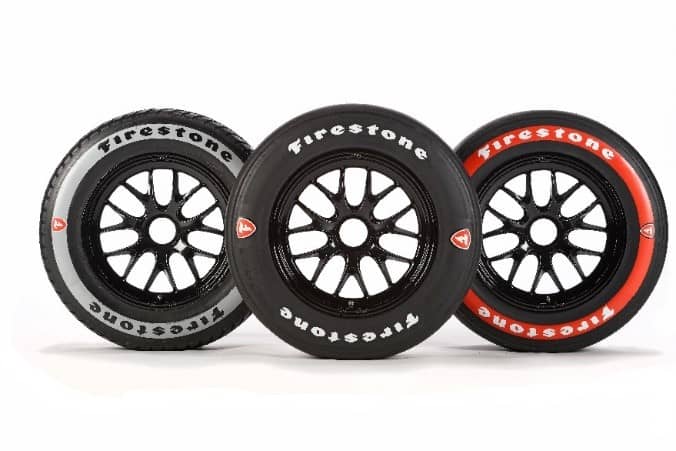 Firestone is supplying more than 1,700 race tires for the Big Machine Music City Grand Prix. Each entry receives the following allocation of Firestone Firehawk race tires:
Primary (black): 7 sets per entry*
Alternate (red): 4 sets per entry
Rain (gray): 5 sets per entry
*Does not include rookie set
ENGINEER'S INSIGHT
"The inaugural Big Machine Music City Grand Prix is gearing up to be a great event, and we can't wait to see the Indy cars run on the streets of Nashville. When preparing for this new circuit, our Firestone Race Tire Engineers worked with the track designers to understand the layout and with engine manufactures on simulations. We compared that data with our current street course compounds and constructions and determined that our 2021 St. Petersburg street course tires were the best design for optimal performance."
- Cara Adams, Director of Race Tire Engineering and Production, Bridgestone Americas Motorsports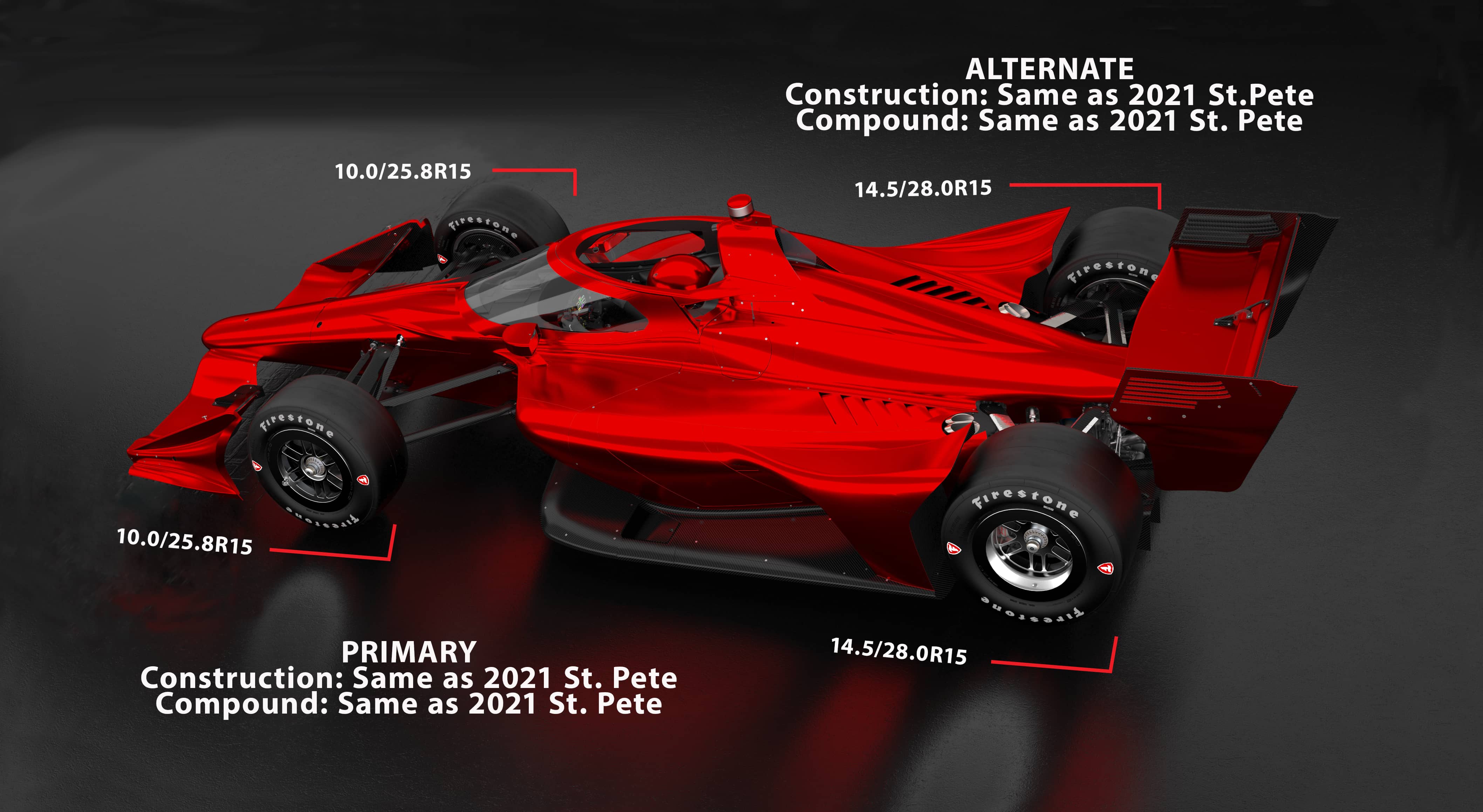 FIRESTONE FAST FACT

Firestone is proud to be the Exclusive Tire of the Big Machine Music City Grand Prix and looks forward to showcasing our race tire technology in Nashville – the hometown of its parent company Bridgestone since 1992. In addition to supplying race tires for the NTT INDYCAR SERIES, Firestone has donated over 10,000 tires to help build the tire safety barriers in the runoff areas of the 2.17-mile street course.
FIRESTONE PIT STOP PERFORMANCE AWARD
QUESTIONS?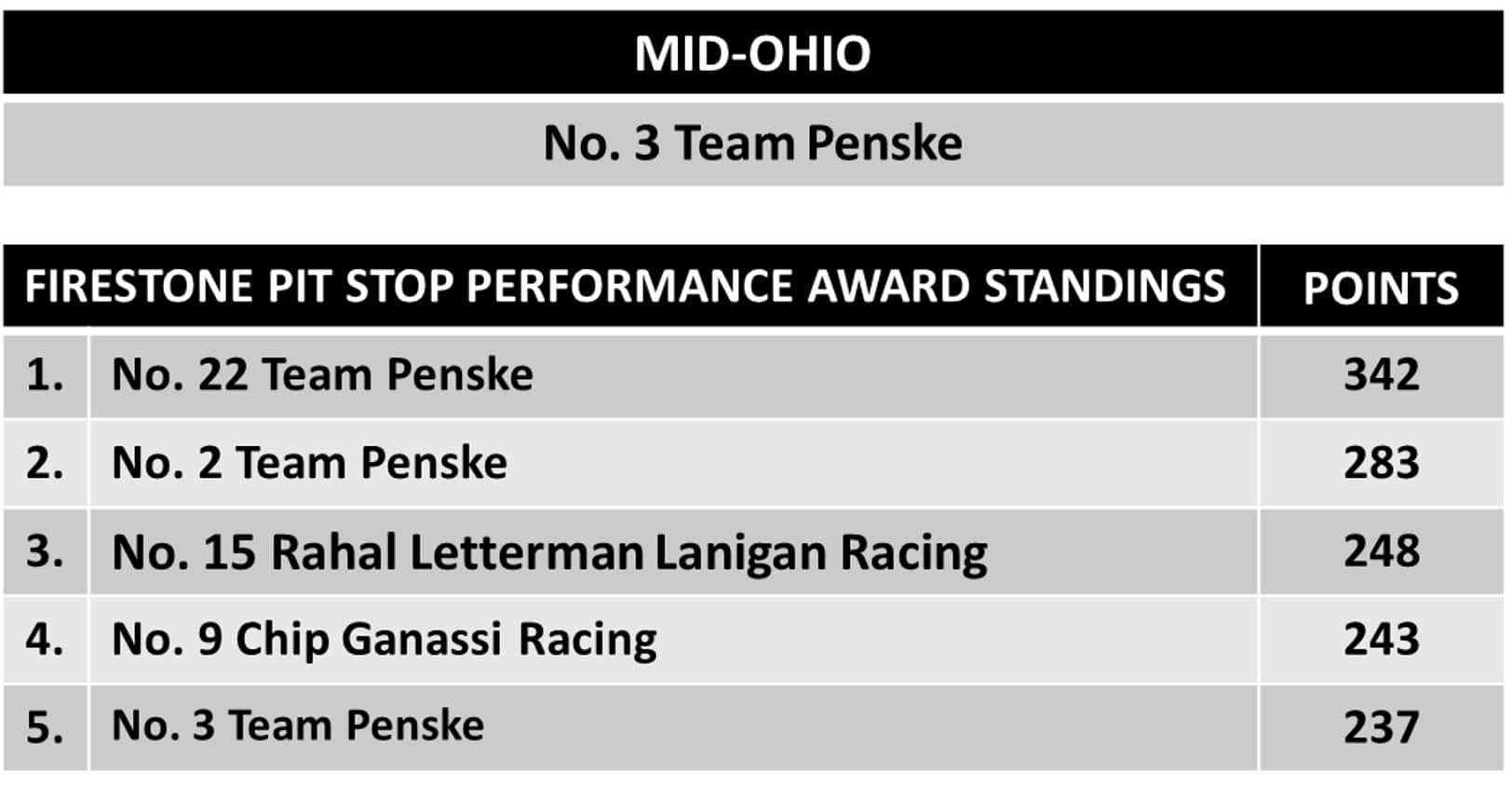 Contact: Rachel Potee
Email: poteerachel@bfusa.com
Follow @FirestoneRacing on Twitter and Instagram!