TIRE TRACKER: BIG MACHINE SPIKED COOLERS GRAND PRIX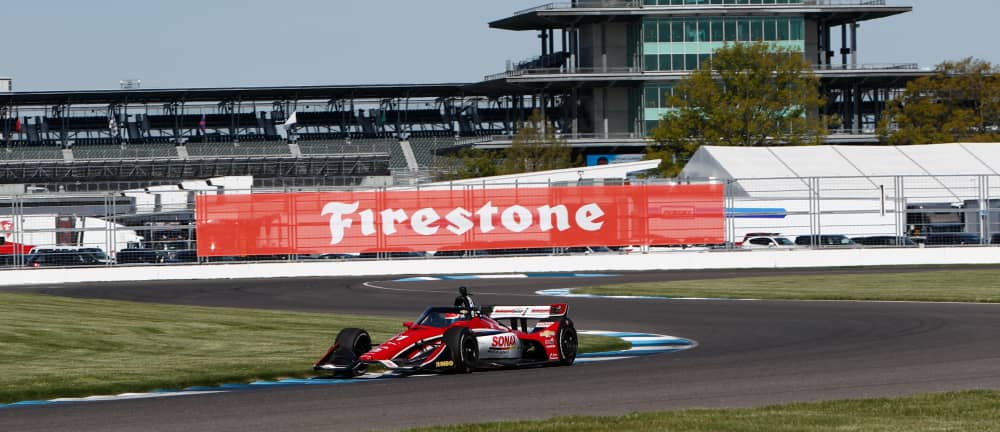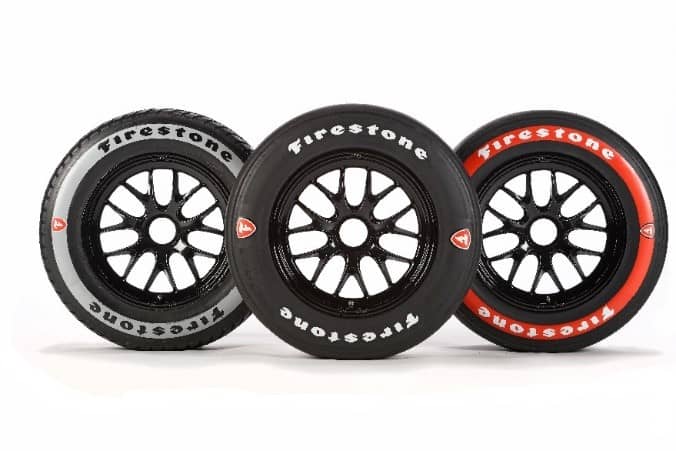 Firestone is supplying more than 1,400 race tires for the Big Machine Spiked Cooler Grand Prix. Each entry receives the following allocation of Firestone Firehawk race tires:
Primary (black): 5 sets per entry*
Alternate (red): 4 sets per entry
Rain (gray): 5 sets per entry
*Does not include rookie set

ENGINEER'S INSIGHT
"With the NTT INDYCAR SERIES returning to the Indianapolis Motor Speedway road course, Firestone Racing is bringing the same primary and alternate tire constructions and compounds used at the 2021 GMR Grand Prix. These tires were designed with a more durable compound than other road course tires to handle the higher level of banking that comes with having a section of the famed Indianapolis Motor Speedway oval included in this circuit."
- Cara Adams, Director of Race Tire Engineering and Production, Bridgestone Americas Motorsports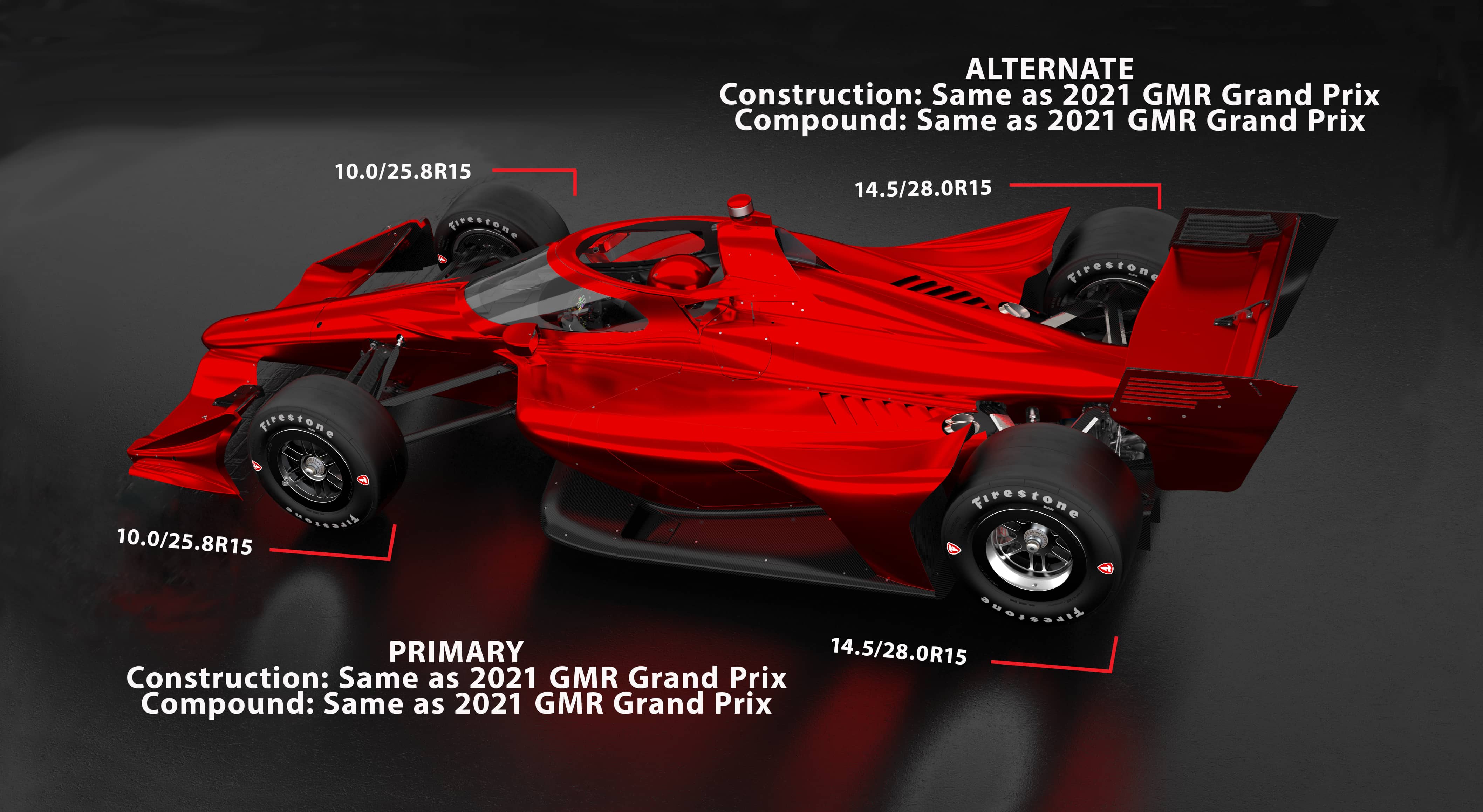 FIRESTONE FAST FACT
When the NTT INDYCAR SERIES competes at road and street courses, Firestone Racing brings three different types of tires – primary, alternate, and rain tires. Across those three different tires, Firestone Racing engineers actually design 12 different specifications – one for each type to fit each unique tire position on the vehicle.
FIRESTONE PIT STOP PERFORMANCE AWARD
QUESTIONS?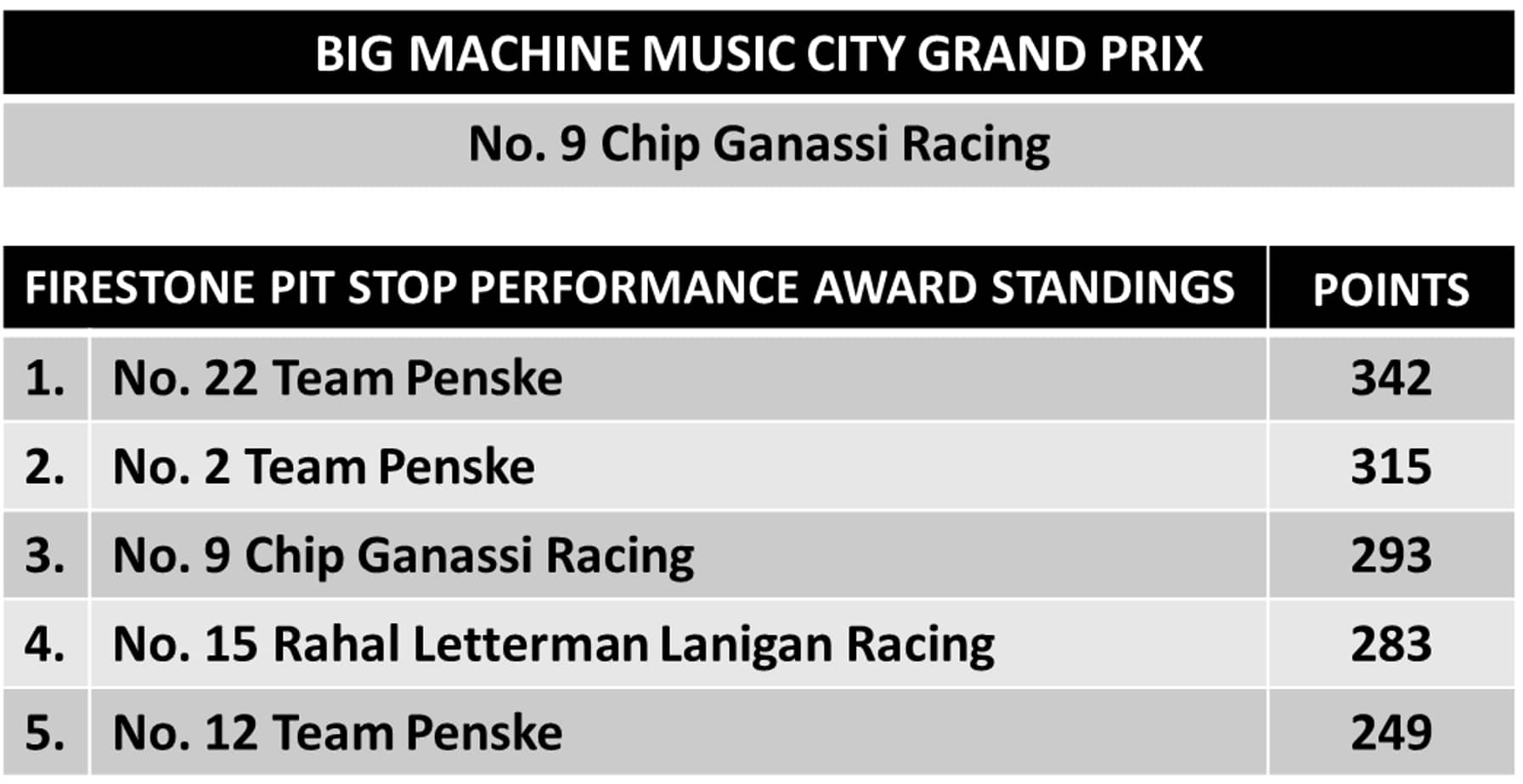 Contact: Rachel Potee
Email: poteerachel@bfusa.com
Follow @FirestoneRacing on Twitter and Instagram!