TIRE TRACKER: St. Petersburg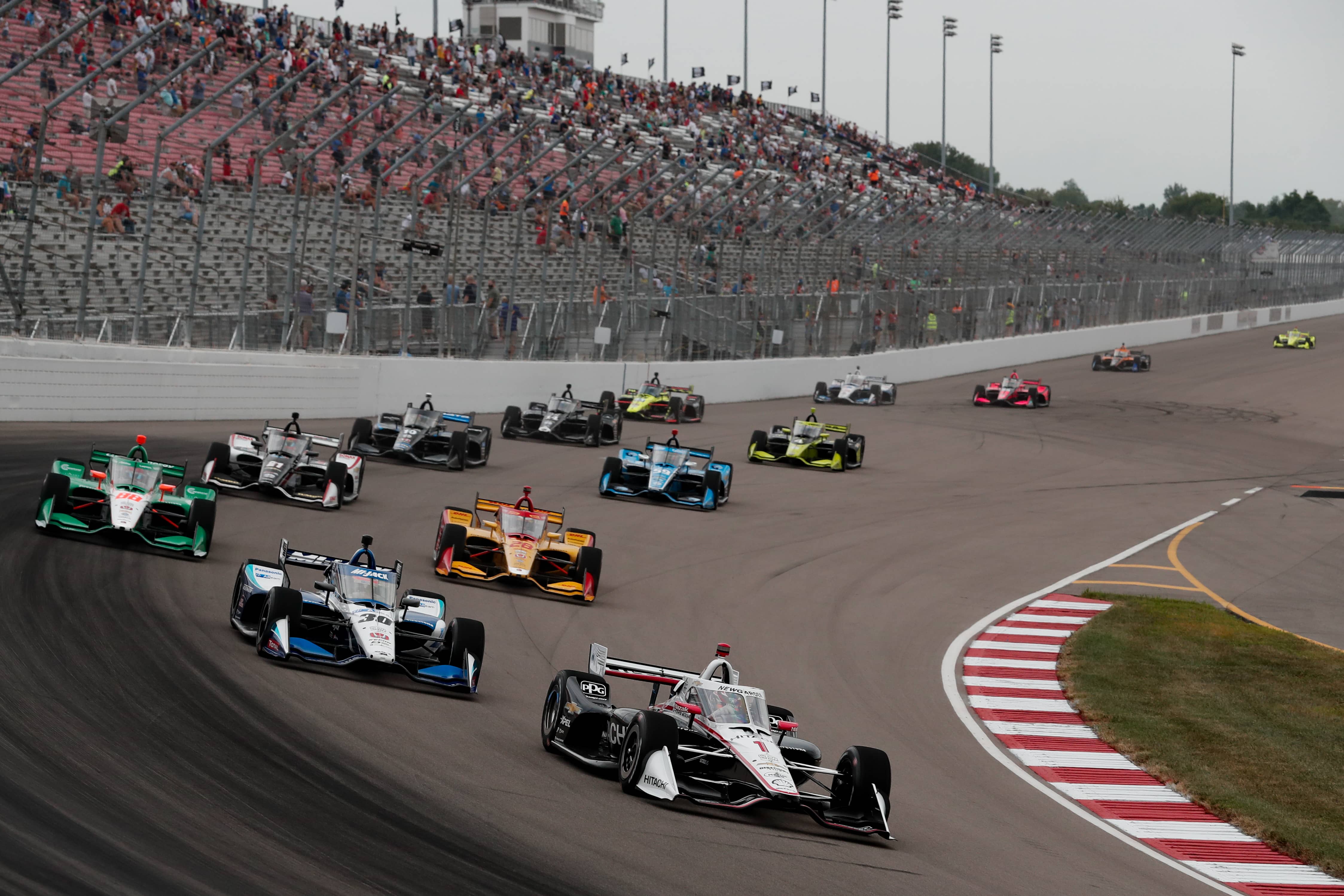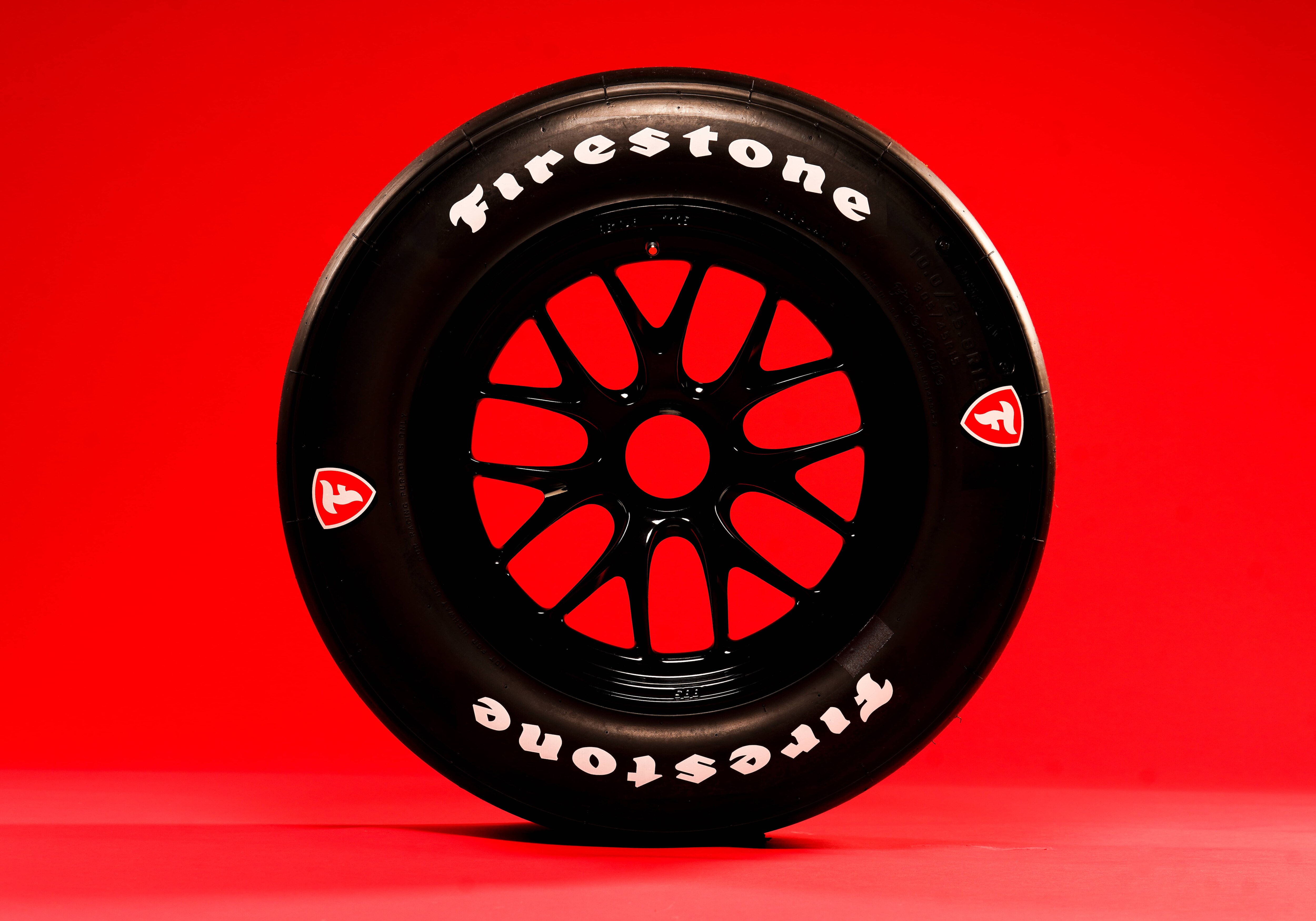 Firestone is supplying more than 900 race tires for the Bommarito Automotive Group 500. Each entry receives an allocation of 9* sets of Firestone Firehawk race tires to use throughout the weekend.
*Does not include rookie set

ENGINEER'S INSIGHT
"The stagger at World Wide Technology Raceway is unique because it has two different turns at two different levels of banking – there's a short turn banked at 11-degrees and a big turn at 9-degrees. We specifically tailor our Firestone Firehawk race tire compounds to manage the two different corners and levels of banking, while giving a tire that lets drivers do the most passing on a short-oval track. For this weekend, we're bringing the same right-side construction used in 2020 with a slightly reduced gauge and a compound that has more grip and faster wear. The left-side construction is the same as last year with a new compound that has similarities in grip and wear to the 2020 right-side compound."
- Cara Adams, Director of Race Tire Engineering and Production, Bridgestone Americas Motorsports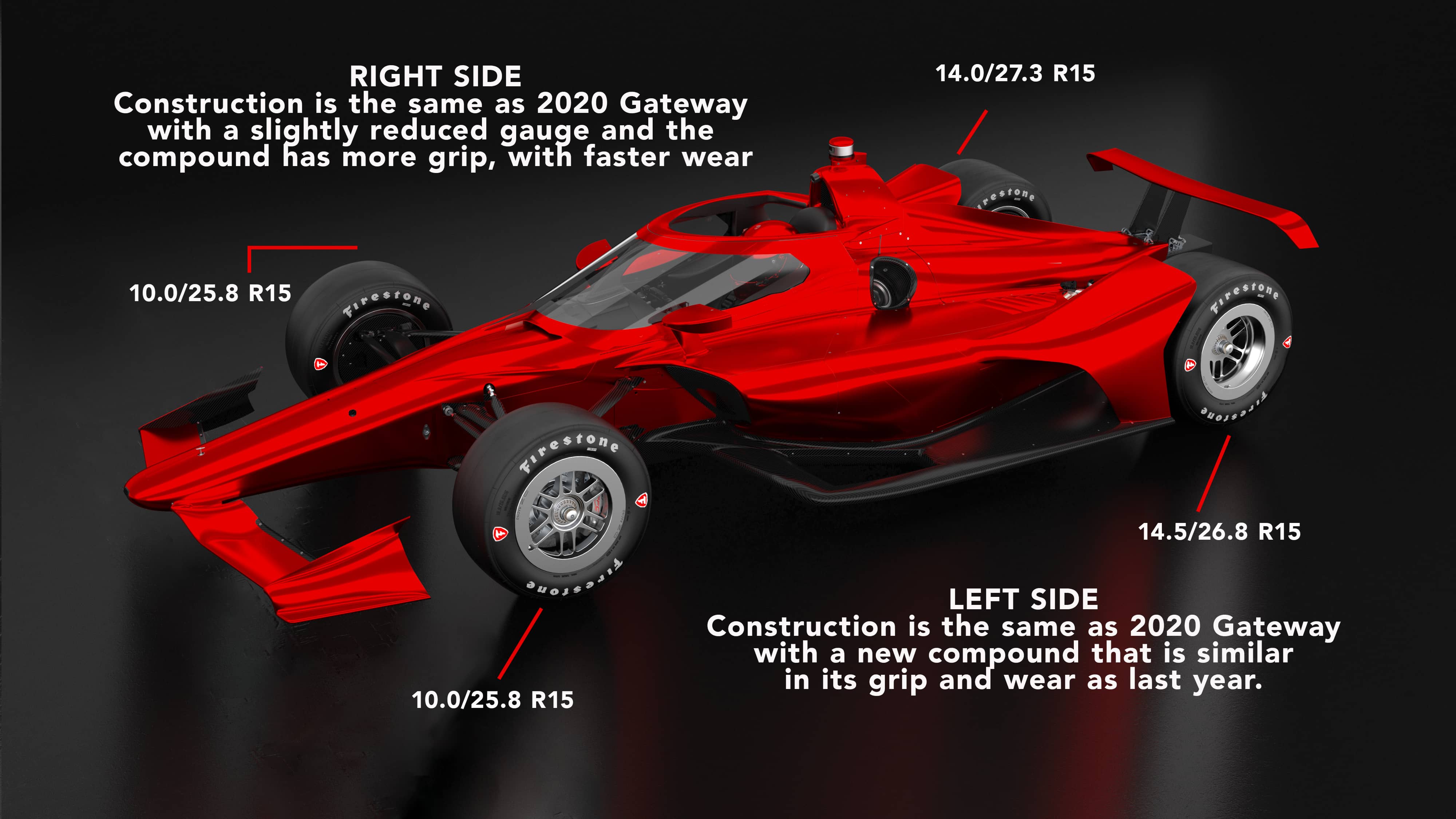 FIRESTONE FAST FACT
World Wide Technology Raceway at Gateway is a track many NTT INDYCAR SERIES drivers enjoy because of its unique egg-shaped layout. This means drivers will be going straight for 44% of their lap time, compared to other ovals on the schedule where lap time spent in the straights can be as little as 7%. At each end of the egg-shaped track, the corners have their own distinct bank angles and turning radiuses that challenge drivers as they make their way around the 1.25-mile oval on Firestone Firehawk race tires.
FIRESTONE PIT STOP PERFORMANCE AWARD
QUESTIONS?
Contact: Rachel Potee
Email: poteerachel@bfusa.com
Follow @FirestoneRacing on Twitter and Instagram!