TIRE TRACKER: Firestone Grand Prix of Monterey
Firestone is supplying more than 1,400 race tires for the Firestone Grand Prix of Monterey. Each entry receives the following allocation of Firestone Firehawk race tires:
Primary (black sidewall): 6 sets per entry*
Guayule (green sidewall): 4 sets per entry
Rain (gray sidewall): 5 sets per entry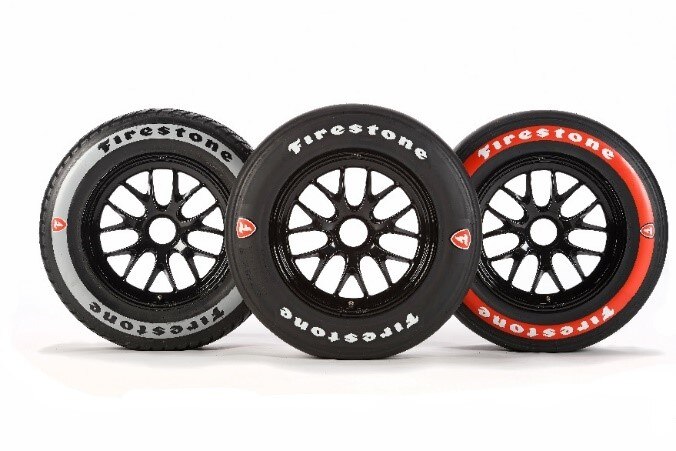 *Does not include rookie set
ENGINEER'S INSIGHT
"Before the 2022 NTT INDYCAR SERIES champion is crowned at the Firestone Grand Prix of Monterey, teams must conquer the iconic WeatherTech Raceway at Laguna Seca's unique layout and surfaces. The track's elevation changes approximately 900 feet in a short distance, and its dusty terrain can affect the racing surface and grip level in a matter of seconds if the wind blows sand across the track. The Firestone Firehawk race tires for Laguna Seca are designed for these conditions. We are bringing the same primary tire as last year but developed a new alternate compound which should provide more grip compared to the 2021 alternate."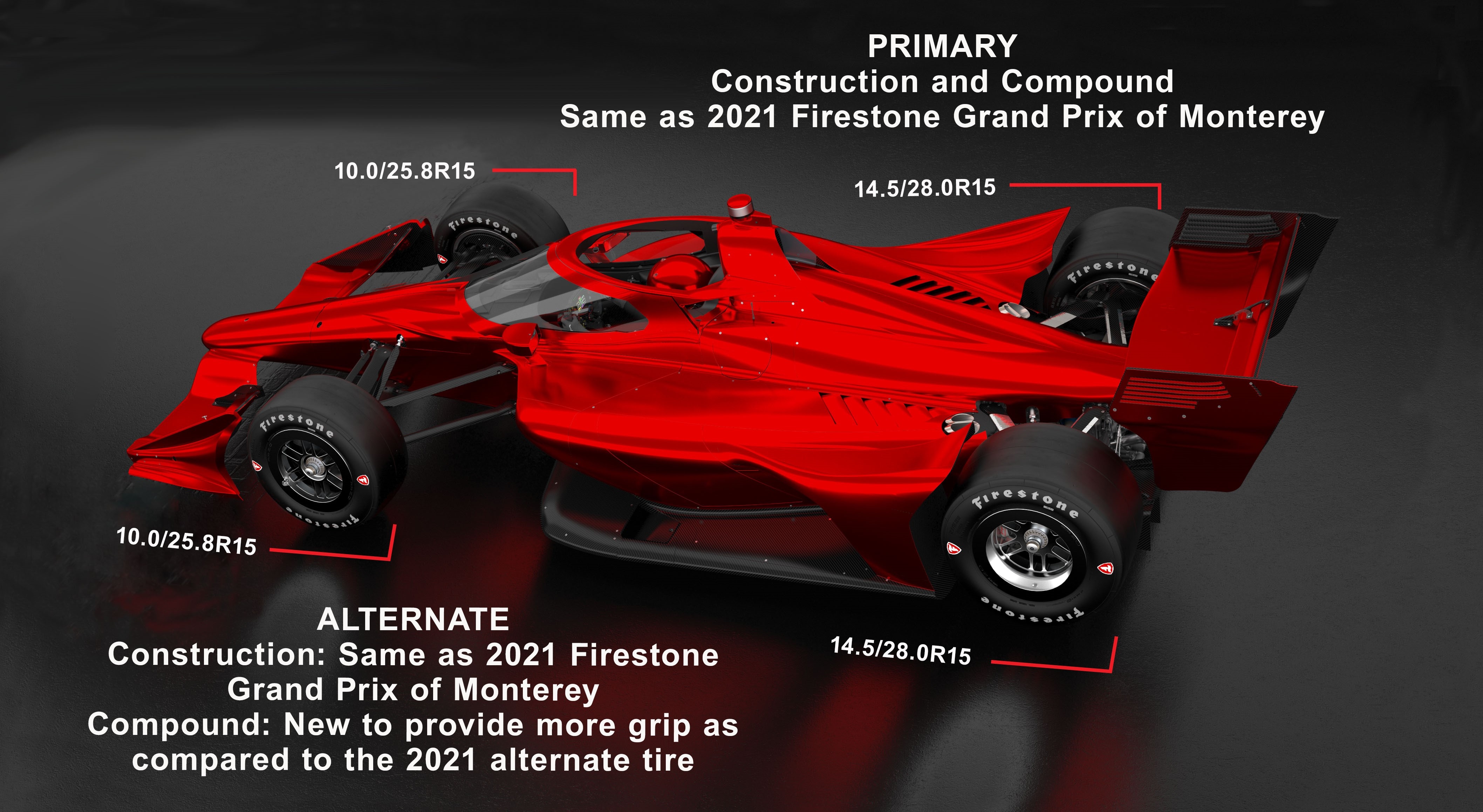 - Cara Krstolic, Director of Race Tire Engineering and Production, Bridgestone Americas Motorsports
FIRESTONE FAST FACT
Only eight points separate Team Penske crews on the No. 3 and No. 12 cars in the battle for the Firestone Pit Stop Performance award and its $75,000 first place prize. The winner will be decided at the end of the Firestone Grand Prix of Monterey, with the second place team earning $50,000. Thirty-five points separate the No. 9 Chip Ganassi Racing crew and No. 2 Team Penske crew in the battle for third place and its $25,000 prize.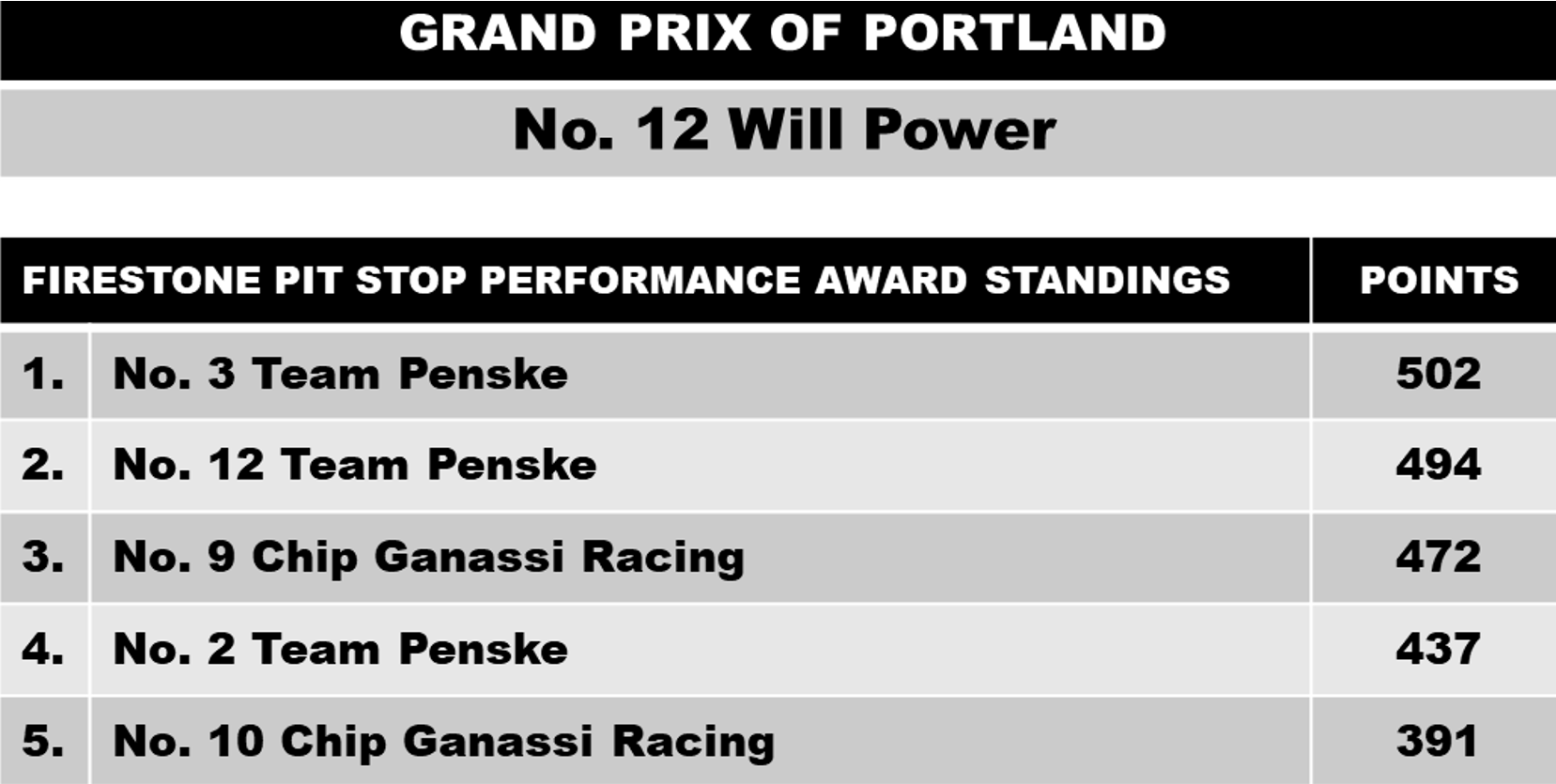 FIRESTONE PIT STOP PERFORMANCE AWARD
QUESTIONS?
Contact: Rachel Potee
Email: poteerachel@bfusa.com
Follow @FirestoneRacing on Twitter and Instagram!