TIRE TRACKER: FIRESTONE GRAND PRIX OF MONTEREY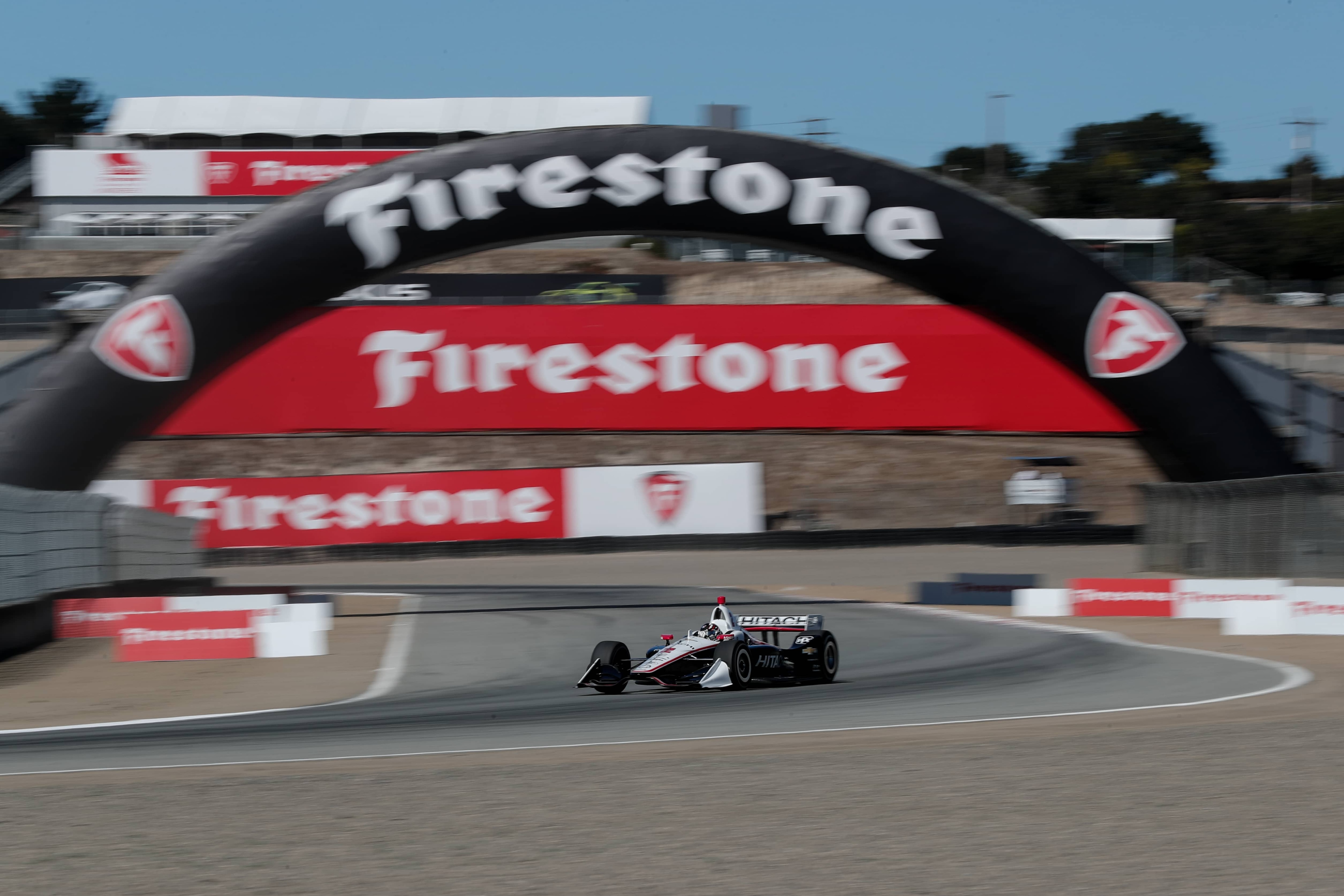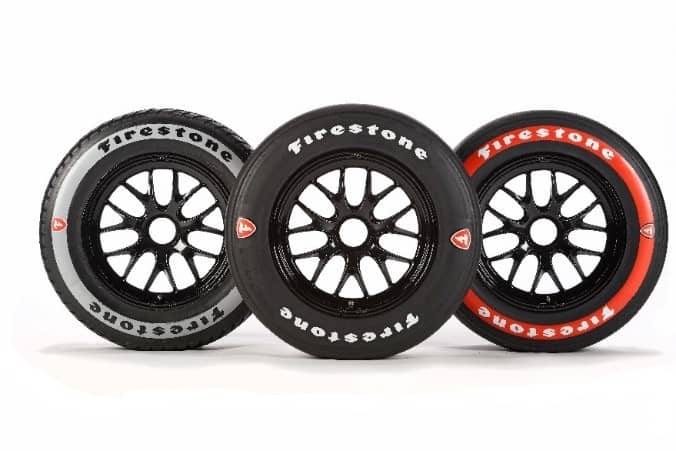 Firestone is supplying more than 1,600 race tires for the Acura Grad Prix of Long Beach. Each entry receives the following allocation of Firestone Firehawk race tires:
Primary (black): 6 sets per entry*
Alternate (red): 4 sets per entry
Rain (gray): 5 sets per entry
*Does not include rookie set

ENGINEER'S INSIGHT
"The Firestone Grand Prix of Monterey at Laguna Seca is a unique race track that our Firestone Race Tire Engineering team enjoys designing tires for. Known for its famous "Corkscrew" turn – a nearly six-story drop in elevation on an esse between Turns 8 and 8A – and landmarks like the Andretti Hairpin on Turn 2 and Rahal Straight on the back straight between Turns 6 and 7, our Firestone Firehawk race tires are designed to accommodate the stress put on the tires from higher elevations and higher speeds. For this year's race, we're bringing alternate and primary tires that have similar construction and compound as the 2019 Laguna Seca tires, respectively."
- Cara Adams, Director of Race Tire Engineering and Production, Bridgestone Americas Motorsports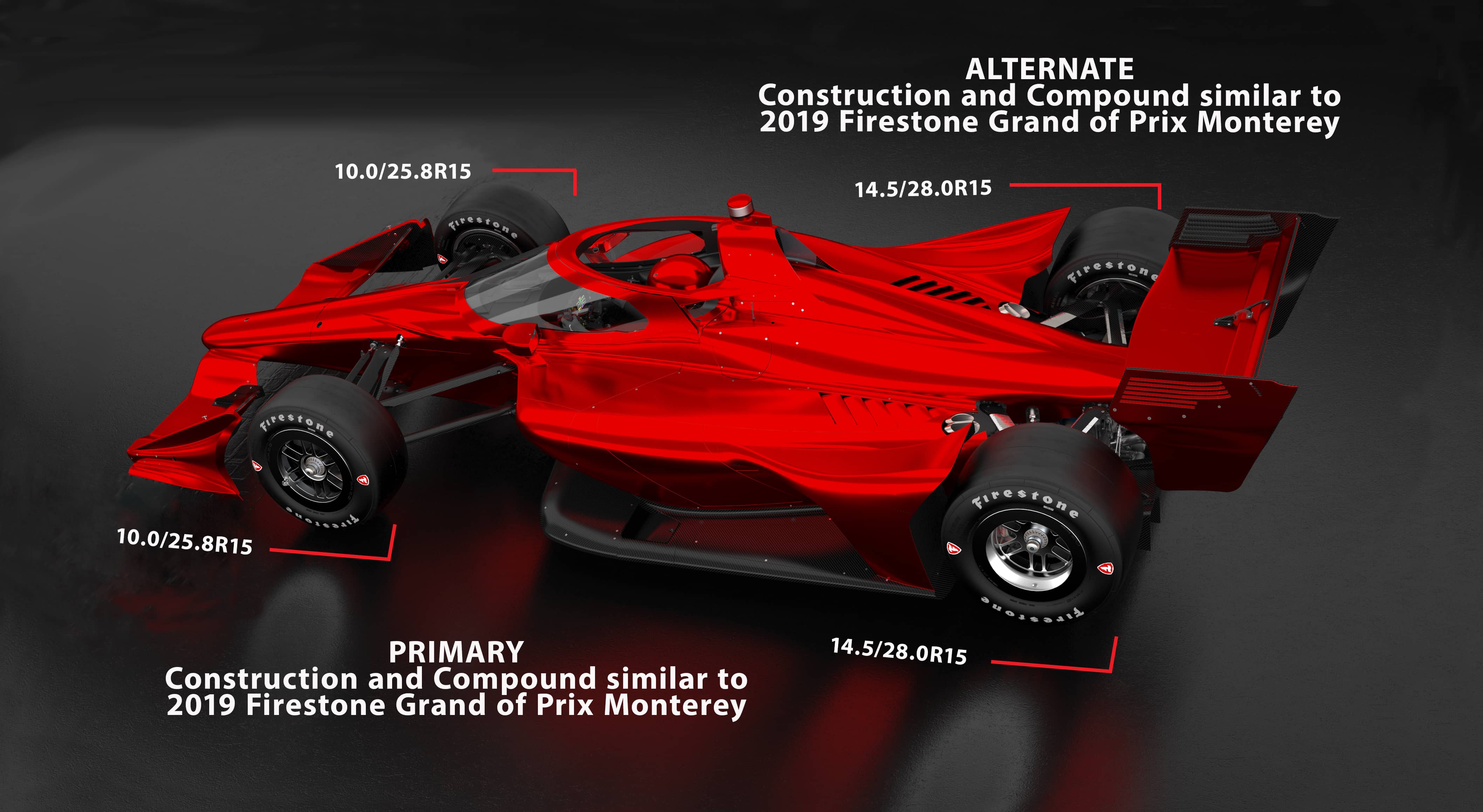 FIRESTONE FAST FACT
The name Laguna Seca is Spanish for "dry lake." The area of the track was originally a lake, but it eventually dried up leaving a sandy and dusty terrain. These contaminants can affect the racing surface in a matter of seconds, and two drivers can experience very different conditions if the wind blows sand across the track. The Firestone Firehawk race tires for Laguna Seca are made to account for these types of surface conditions – which can change grip levels significantly.
FIRESTONE PIT STOP PERFORMANCE AWARD
QUESTIONS?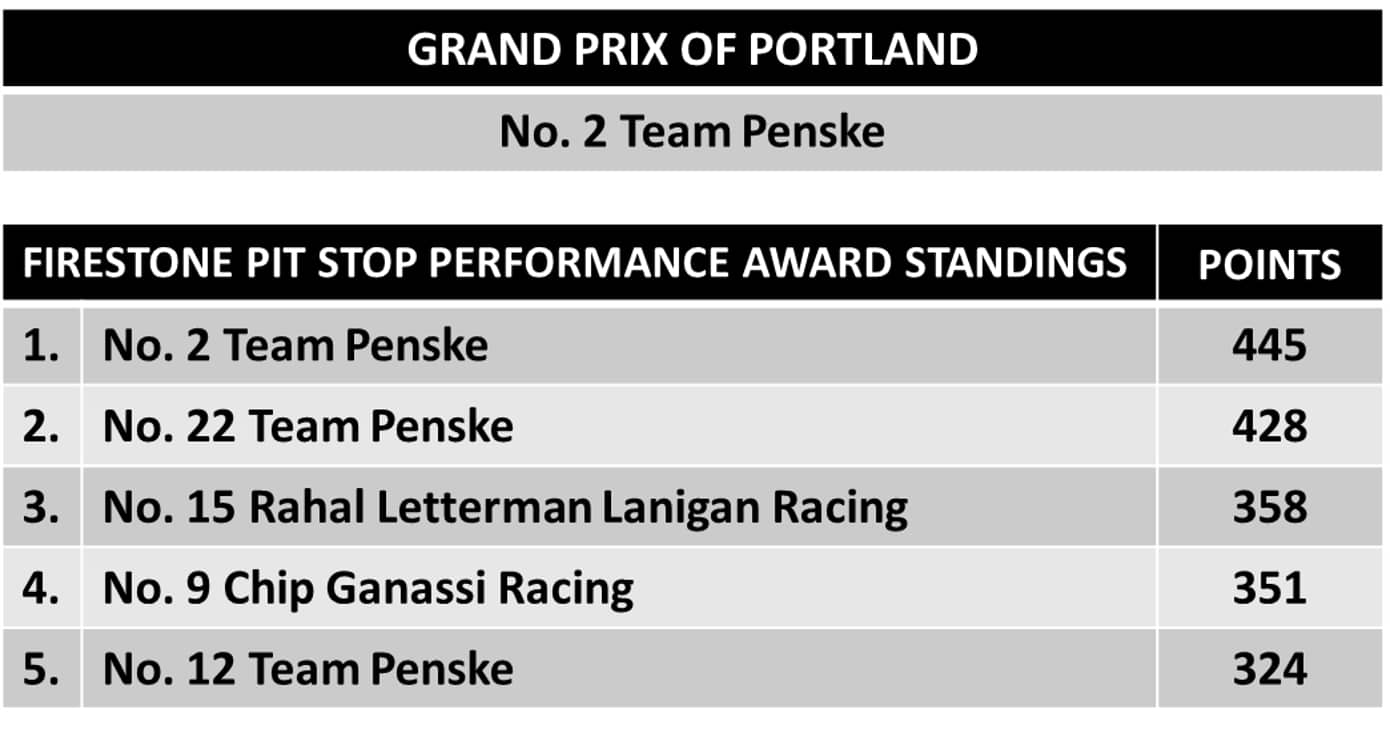 Contact: Rachel Potee
Email: poteerachel@bfusa.com
Follow @FirestoneRacing on Twitter and Instagram!