TIRE TRACKER: Acura Grand Prix of Long Beach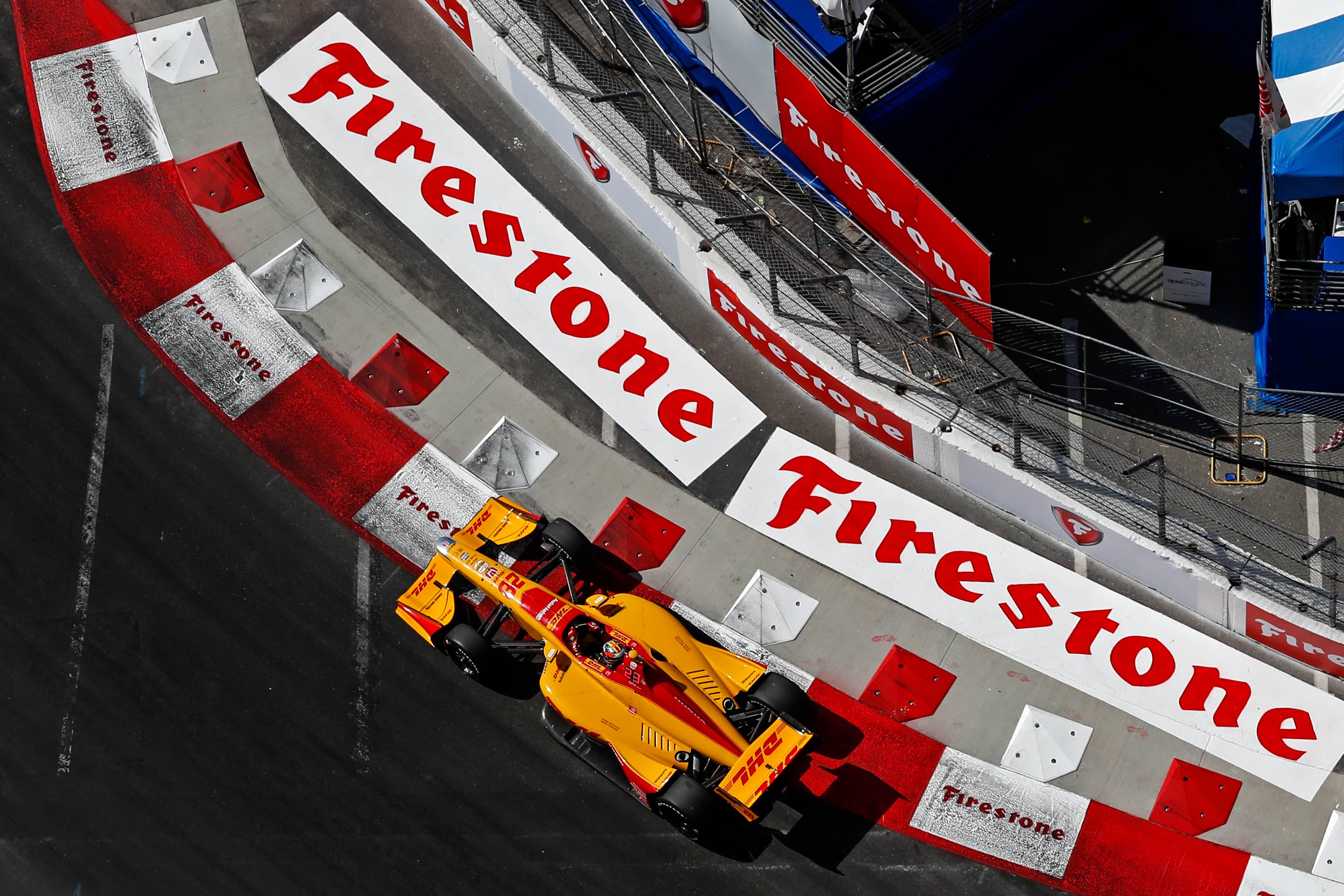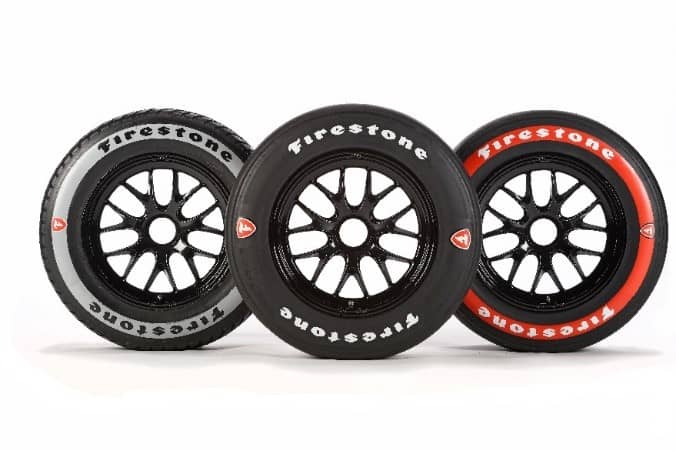 Firestone is supplying more than 1,600 race tires for the Acura Grad Prix of Long Beach. Each entry receives the following allocation of Firestone Firehawk race tires:
Primary (black): 7 sets per entry*
Alternate (red): 4 sets per entry
Rain (gray): 5 sets per entry
*Does not include rookie set

ENGINEER'S INSIGHT
"Ending the 2021 NTT INDYCAR SERIES season at Long Beach is a fitting way to cap off a great season. This circuit is one of the iconic venues we get to race at and it's great to be back. Our Firestone Race Tire Engineering team is bringing the same race-proven tire technology used earlier this season at the Firestone Grand Prix of St. Petersburg. Given the similarities between the two street courses, with their mix of concrete and asphalt surfaces, both our primary and alternate tires are designed to deliver a balance between durability and grip while providing performance across a variety of track surfaces and conditions."
- Cara Adams, Director of Race Tire Engineering and Production, Bridgestone Americas Motorsports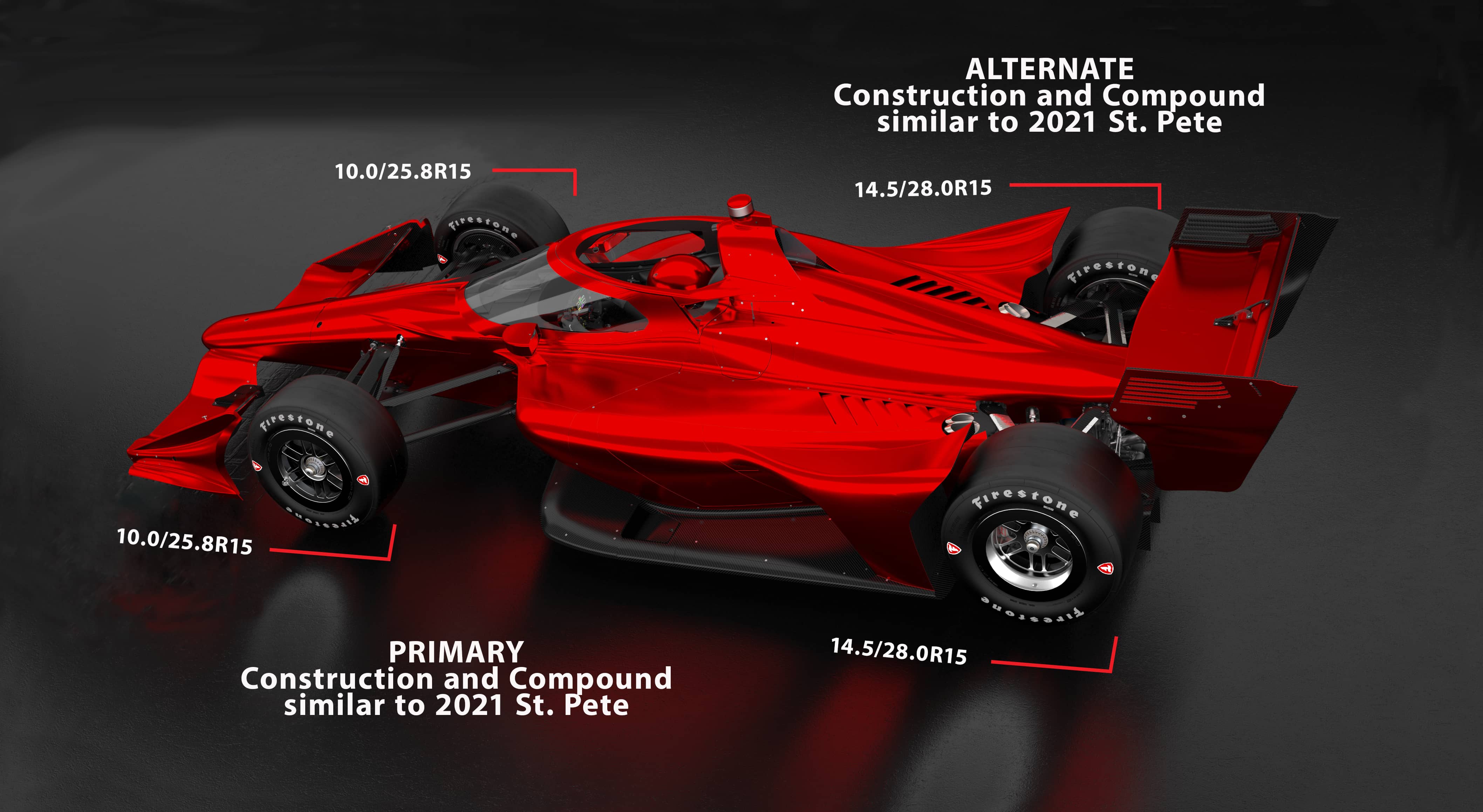 FIRESTONE FAST FACT
Heading into Long Beach, Firestone Firehawk race tires have completed nearly 161,400 on-track miles since the season-opening Honda Indy Grand Prix of Alabama. That's enough driving to travel between the Barber Motorsports Park and this week's season-ending Acura Grand Prix of Long Beach about 78 times.
FIRESTONE PIT STOP PERFORMANCE AWARD
The battle is on for the Firestone Pit Stop Performance Award and its $75,000 prize between Team Penske crews on the No. 2 Team and No. 22 team. The winner will be decided at the end of the Long Beach race, with the 2nd place team earning $50,000 and the 3rd place team earning $25,000. The No. 15 Rahal Letterman Lanigan Racing team is up against the No. 9 Chip Ganassi Racing team for 3rd place.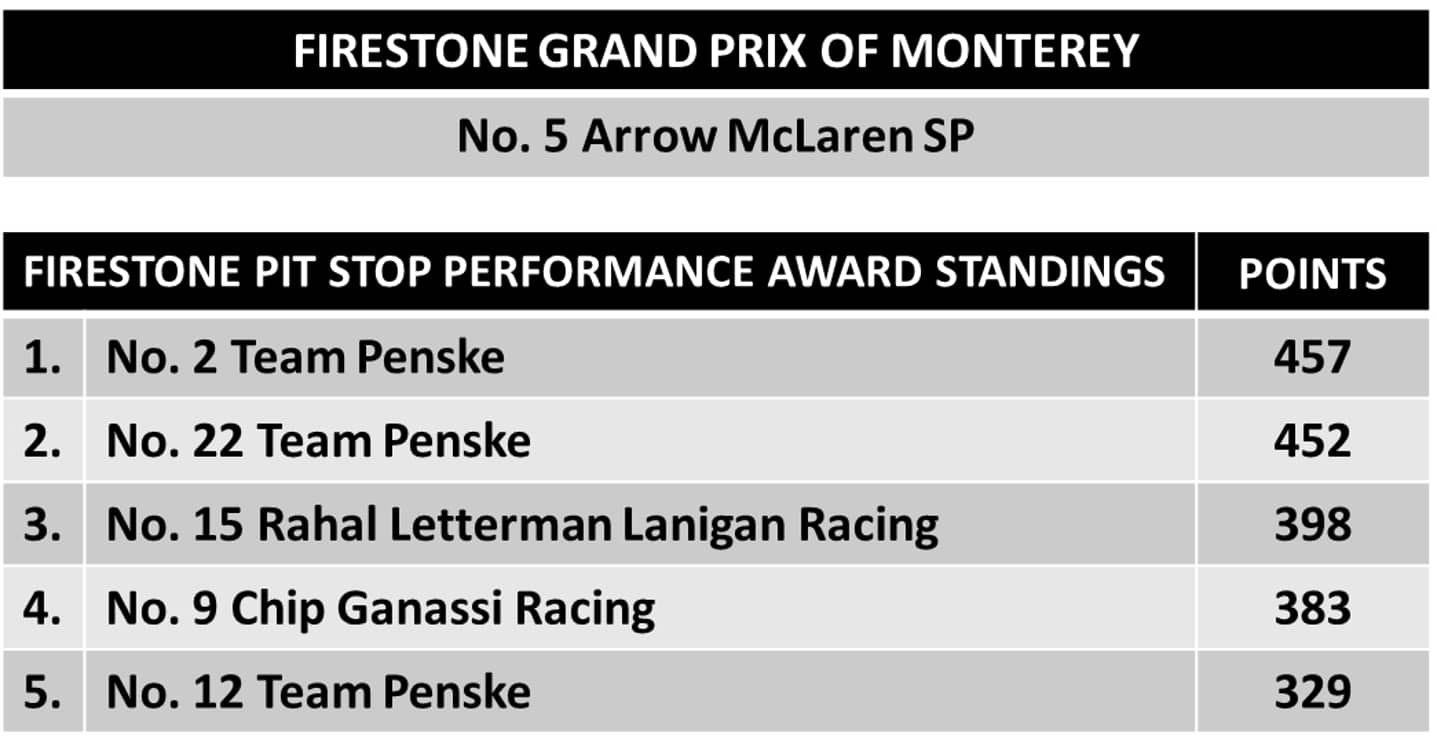 QUESTIONS?
Contact: Rachel Potee
Email: poteerachel@bfusa.com
Follow @FirestoneRacing on Twitter and Instagram!